BTS Faces Backlash in China Over RM's Korean War Comments
Kim Nam-Joon, the head of the K-pop group BTS who is better known as RM, made comments during the Korea Society's 2020 Annual Gala that prompted a boycott against the band in China.
Kim emphasized the role both the U.S. and South Korea played in the Korean War, saying, "We will always remember the history of pain that our two nations shared together and the sacrifices of countless men and women."
Chinese fans said the comments were insensitive and didn't acknowledge the 200,000 Chinese who died fighting against South Korea during the war.
Companies like Samsung and Hyundai have distanced themselves from the group in China, removing them from branding.
---
What Was Said?
The K-pop sensation BTS has found themselves facing boycott calls in China after group leader Kim Nam-joon, better known as RM, made what Chinese fans are calling insensitive comments.
The remarks causing outrage were made during the Korea Society's 2020 Annual Gala earlier this month while the band was accepting the Van Fleet award.
"We are very honored to receive the Van Fleet Award, presented to those who have made outstanding contributions to the promotion of the relationships between Korea and the United States," RM said at the ceremony.
"The Korea Society's 2020 Annual Gala is especially meaningful, as this year marks the 70th anniversary of the Korean War," he continued before adding, "We will always remember the history of pain that our two nations shared together and the sacrifices of countless men and women."

Backlash and Boycott Calls Emerge
It may be unclear to Western audiences why those remarks were viewed as so inflammatory. The Korea Society is a U.S.-based non-profit that promotes the relationship between South Korea and the U.S., so it's not surprising that BTS would make a comment like that given the event.
However, on Sunday, the clip went viral and reached #3 trending on Weibo, a Chinese website similar to Twitter, where people were clearly upset. The issue, in particular, was the fact that 200,000 Chinese "volunteers" died fighting for North Korea during the war.
Users on the platform wrote things like, "Nearly 200,000 Chinese troops died in the war. Every Chinese person must remember this number."
Meanwhile, others equated being a fan of BTS to betraying one's Chinese nationality. "If you still fan them, get out and change your nationality! There is nothing wrong with liking Korean idols, but if your idols insult your country, if you continue to fan, then you are not worthy of being a Chinese!" One user wrote on Weibo.
Many users wanted BTS to consider Chinese losses during the war, despite the fact that China fought against South Korea and saved its long-time nemesis North Korea during the conflict, directly leading to the 70-year cease-fire and today's current political climate in the region.
On top of this, Chinese fans were critical of BTS seemingly playing favorites with Americans, with one writing, "Chinese fans give you so much money each year, and you turn around and give it to the United States. What are Chinese fans then?"
Most notably, there were call for boycotts. One user asked, "when will NetEase Cloud Music will remove the song of the anti-Chinese boy group BTS?"
State-run papers also waded into the drama. The hyper-nationalistic Global Times the headline: "BTS hurts feelings of Chinese netizens and fans during speech on the Korean War." That same piece played up the controversy by calling RM's comments "a one-sided attitude."
Korean Companies Step back
The backlash was so large that Korean companies began to distance themselves from the group. Companies like Samsung pulled a BTS-branded smartphone and earbuds from its stores and Chinese website, while Hyundai Motor also removed any BTS branding from its Chinese ads.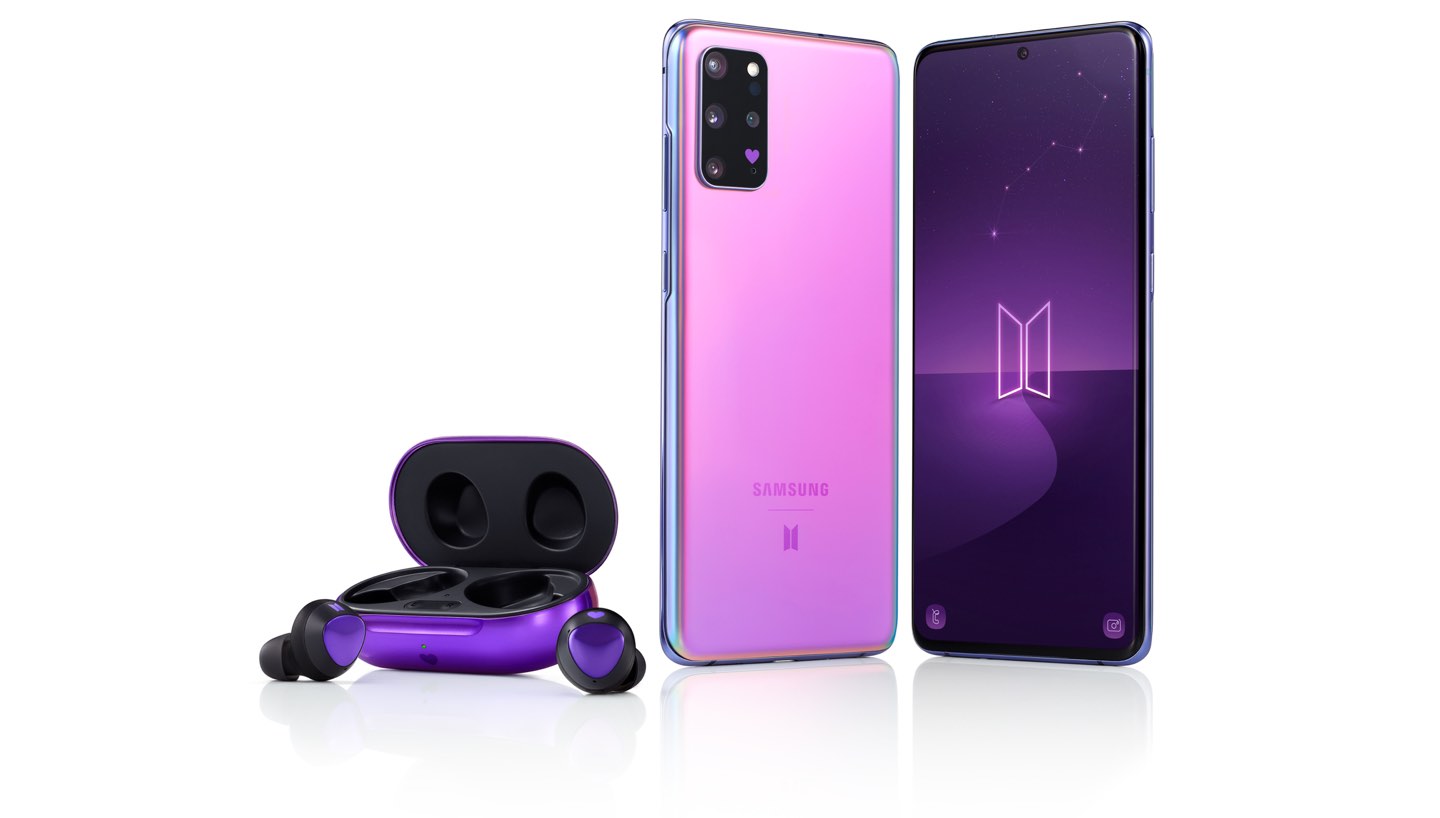 Together those companies make up around 22% of South Korea's GDP.
In the past U.S.-Korea relations have led to a major backlash with China, like in 2017 when the U.S. and Korea agreed to put THAAD missiles in Korea. The backlash led to an economic downturn in Korea after China started boycotting and banning certain activities with Korea. Tensions eventually cooled and economic trade returned to normal.
It's unclear if the Chinese government will officially respond in a similar manner to the 2017 THAAD controversy. When asked about the new controversy on Monday, Foreign Ministry spokesperson Zhao Lijian only said, "I have noted relevant reports as well as the reactions from the Chinese people online. I want to say that we all should learn lessons from history and look forward to the future, hold dear peace and strengthen friendship."
Experts like John Delury, a Chinese studies professor at Yonsei University – one of the major universities in Korea, told The Washington Post that the Global Times seems to have had a role in whipping up anger.
Even if that was the case, the controversy has already had a real-world impact since removing BTS branding in China will likely hurt the band's image in that market.
Dave Chappelle Decides Against Having Former High School's Theater Named After Him
"The idea that my name will be turned into an instrument of someone else's perceived oppression is untenable to me," the comedian reportedly said.
---
Theater Named Announced
Comedian Dave Chappelle opted on Monday to not have the theater at his alma mater high school named after him, according to a report from The Washington Post.
The Duke Ellington School of the Arts in Washington D.C. previously planned to name its theater in honor of Chappelle, as he is a distinct alum and donor. While Chappelle formerly said such a gesture would be "the most significant honor of [his] life," he announced during Monday's naming ceremony that it would bear a different title.
The school's theater will instead be called the Theater for Artistic Freedom and Expression.
A naming ceremony was initially set to take place in November, but was postponed after the comedian began facing backlash for transphobic jokes in his Netflix special "The Closer."
Among other things, he said he was "Team TERF," which stands for trans-exclusionary radical feminist. He also made a joke about Caitlyn Jenner and remarks comparing the genitalia of transgender women to Beyond and Impossible meat.
The jokes embroiled Chappelle in controversy, and reports claimed that some students at Duke Ellington took issue with the comments. When Chappelle ended up visiting the school amid the scandal, Politico reported that one student told the comedian, "I'm 16 and I think you're childish, you handled it like a child."
Chappelle Defends Controversial Special
According to The Post, Chappelle said the criticism against him "sincerely" hurt, but added that "the Ellington Family is my family." He claimed he did not want the theater being named after him to distract students. 
"The idea that my name will be turned into an instrument of someone else's perceived oppression is untenable to me," he said according to Josh Rogin, a columnist for the outlet.
Rogin also tweeted that Chappelle took time out of the ceremony to slam the criticisms levied against him, accusing upset students of promoting someone else's agenda.
"These kids didn't understand that they were instruments of oppression," he reportedly said.
"You cannot report on an artist's work and remove artistic nuance," Chappelle continued while denouncing the press coverage of his Netflix special.
According to David Frum, a staff writer for The Atlantic who attended the ceremony, Chappelle suggested he was open to potentially adding his name to the theater at a later date when the community is ready. 
Chris Evans Says People Upset With Same-Gender "Lightyear" Kiss Are "Idiots"
The kiss was previously removed from the film until a surge of backlash from Pixar employees prompted Disney to reinstate it.
---
Chris Evans Supports "Lightyear" Scene
"Lightyear" star Chris Evans is standing against people who have criticized the same-gender kiss scene in the upcoming Pixar film.
"The real truth is those people are idiots," the actor told Reuters this week when discussing negative reactions to the scene's inclusion.
"The American story, the human story is one of constant social awakening and growth and that's what makes us good," he continued.
Countries like Saudi Arabia, the United Arab Emirates, Kuwait, Qatar, and more have banned the release of "Lightyear" over the kiss, which is between two women. Right-wing pundits in the U.S. have also slammed it, and user reviews for the picture on websites like IMDB have claimed that movie-going has "become an avenue for political propaganda."
Evans argued those opinions are outdated.
"There's always going to be people who are afraid and unaware and trying to hold on to what was before. But those people die off like dinosaurs," he said. "I think the goal is to pay them no mind, march forward and embrace the growth that makes us human."
"Lightyear" hits theaters on Friday starring Evans as the titular Buzz Lightyear. Evans, however, is not playing the action figure made famous in the "Toy Story" movies and is instead playing an animated human astronaut who inspired the toy.
Kiss Scene Almost Never Made it to Big Screen
According to outlets that have reviewed the film, the same-gender kiss is between Alisha Hawthorne, a character voiced by Uzo Aduba, and her wife.
Multiple reports have stated that Disney was always supportive of depicting a gay couple in the picture, but was more hesitant about showing an on-screen kiss between the two. The studio previously had the scene removed from the film until a swell of backlash prompted it to reinstate the kiss.
The decision came in March amid criticisms over Disney's slow response to Florida's controversial "Don't Say Gay" bill. At the time, a group of Pixar employees wrote an open letter claiming that they have pushed for more inclusion in their films, but "nearly every moment of overtly gay affection is cut at Disney's behest."
Now that the scene made the final cut of "Lightyear," it has been a large topic of conversation leading up to the film's release. On Monday, Evans told Variety that the inclusion of the scene makes him "happy," but he hopes one day, scenes like this will be considered standard.
"It's tough to not be a little frustrated that it even has to be a topic of discussion," he said. "That it is this kind of 'news.' The goal is that we can get to a point where it is the norm, and that this doesn't have to be some uncharted waters, that eventually this is just the way it is."
YouTube Shorts Hits 1.5 Billion Monthly Logged-In Users
The company says the success of Shorts is bringing more viewers to its long-form content.
---
YouTube Shorts Reaches Milestone
Less than two years after its launch, YouTube Shorts is reaching 1.5 billion logged-in users every month, according to reports from TechCrunch and Variety on Wednesday.
YouTube launched its Shorts feature to compete with TikTok, the social media app that has taken over the internet with its bite-sized content. Its effort appears to be successful, as these new numbers put YouTube Shorts on track with the Gen Z-beloved app.
In September 2021, TikTok announced it had reached one billion monthly users. It has not released updated data since, but analysts projected it could reach 1.5 billion sometime in 2022.
While Shorts were created to rival the trending content on TikTok, YouTube has remained committed to the long-form content that has served as the platform's bread and butter. In its announcement, the company touted that Shorts served as an entryway for viewers to watch more of this long-form content and discover new creators along the way.
In a release, YouTube said the synergy built by this expansion has allowed for "the rise of the multiformat creator."
"Long-form content remains the best way for creators to deeply engage and develop long-term relationships with their audiences," Tara Walpert Levy, YouTube's Vice President of the Americas, said in a statement. "But Shorts offer an exciting, new way to be a part of a viewer's journey and to introduce themselves and their whole portfolio to new audiences. This approach is yielding real results; channels uploading both short and long-form content are seeing better overall watch time and subscriber growth than those uploading only one format."
The Competition Posed by TikTok
For its part, YouTube put a lot of effort into making Shorts thrive on its platform. Among other measures, the company created a $100 million fund incentivizing creators to make the quick videos.
The Google-owned video giant is far from the only social media company to try to wrestle with TikTok's success. Facebook and Instagram began rolling out Reels two years ago while TikTok was experiencing a surge of pandemic users.
In turn, TikTok has also made changes to its app to keep up with other social platforms. Recently, it extended its maximum video length to ten minutes, meaning its short-form content may not always be so short.
By using short videos to drive more power behind longer content, YouTube is hoping to cover both bases. Neal Mohan, YouTube's Chief Product Officer, said that even though the company is only at "the beginning" of its journey with Shorts, he knows "the product will continue to be an integral part of the YouTube experience moving forward."