BTS Faces Backlash in China Over RM's Korean War Comments
Kim Nam-Joon, the head of the K-pop group BTS who is better known as RM, made comments during the Korea Society's 2020 Annual Gala that prompted a boycott against the band in China.
Kim emphasized the role both the U.S. and South Korea played in the Korean War, saying, "We will always remember the history of pain that our two nations shared together and the sacrifices of countless men and women."
Chinese fans said the comments were insensitive and didn't acknowledge the 200,000 Chinese who died fighting against South Korea during the war.
Companies like Samsung and Hyundai have distanced themselves from the group in China, removing them from branding.
---
What Was Said?
The K-pop sensation BTS has found themselves facing boycott calls in China after group leader Kim Nam-joon, better known as RM, made what Chinese fans are calling insensitive comments.
The remarks causing outrage were made during the Korea Society's 2020 Annual Gala earlier this month while the band was accepting the Van Fleet award.
"We are very honored to receive the Van Fleet Award, presented to those who have made outstanding contributions to the promotion of the relationships between Korea and the United States," RM said at the ceremony.
"The Korea Society's 2020 Annual Gala is especially meaningful, as this year marks the 70th anniversary of the Korean War," he continued before adding, "We will always remember the history of pain that our two nations shared together and the sacrifices of countless men and women."

Backlash and Boycott Calls Emerge
It may be unclear to Western audiences why those remarks were viewed as so inflammatory. The Korea Society is a U.S.-based non-profit that promotes the relationship between South Korea and the U.S., so it's not surprising that BTS would make a comment like that given the event.
However, on Sunday, the clip went viral and reached #3 trending on Weibo, a Chinese website similar to Twitter, where people were clearly upset. The issue, in particular, was the fact that 200,000 Chinese "volunteers" died fighting for North Korea during the war.
Users on the platform wrote things like, "Nearly 200,000 Chinese troops died in the war. Every Chinese person must remember this number."
Meanwhile, others equated being a fan of BTS to betraying one's Chinese nationality. "If you still fan them, get out and change your nationality! There is nothing wrong with liking Korean idols, but if your idols insult your country, if you continue to fan, then you are not worthy of being a Chinese!" One user wrote on Weibo.
Many users wanted BTS to consider Chinese losses during the war, despite the fact that China fought against South Korea and saved its long-time nemesis North Korea during the conflict, directly leading to the 70-year cease-fire and today's current political climate in the region.
On top of this, Chinese fans were critical of BTS seemingly playing favorites with Americans, with one writing, "Chinese fans give you so much money each year, and you turn around and give it to the United States. What are Chinese fans then?"
Most notably, there were call for boycotts. One user asked, "when will NetEase Cloud Music will remove the song of the anti-Chinese boy group BTS?"
State-run papers also waded into the drama. The hyper-nationalistic Global Times the headline: "BTS hurts feelings of Chinese netizens and fans during speech on the Korean War." That same piece played up the controversy by calling RM's comments "a one-sided attitude."
Korean Companies Step back
The backlash was so large that Korean companies began to distance themselves from the group. Companies like Samsung pulled a BTS-branded smartphone and earbuds from its stores and Chinese website, while Hyundai Motor also removed any BTS branding from its Chinese ads.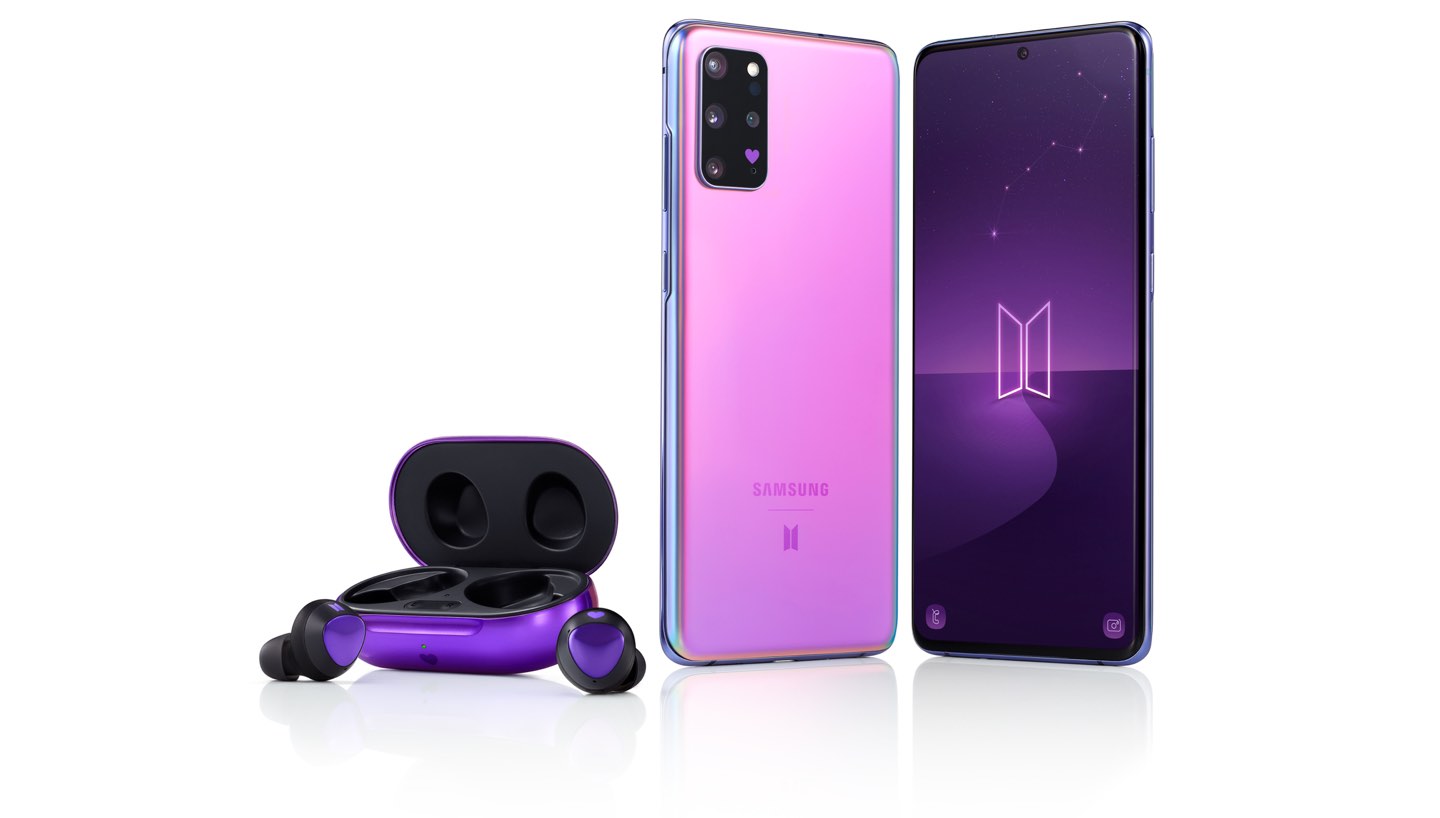 Together those companies make up around 22% of South Korea's GDP.
In the past U.S.-Korea relations have led to a major backlash with China, like in 2017 when the U.S. and Korea agreed to put THAAD missiles in Korea. The backlash led to an economic downturn in Korea after China started boycotting and banning certain activities with Korea. Tensions eventually cooled and economic trade returned to normal.
It's unclear if the Chinese government will officially respond in a similar manner to the 2017 THAAD controversy. When asked about the new controversy on Monday, Foreign Ministry spokesperson Zhao Lijian only said, "I have noted relevant reports as well as the reactions from the Chinese people online. I want to say that we all should learn lessons from history and look forward to the future, hold dear peace and strengthen friendship."
Experts like John Delury, a Chinese studies professor at Yonsei University – one of the major universities in Korea, told The Washington Post that the Global Times seems to have had a role in whipping up anger.
Even if that was the case, the controversy has already had a real-world impact since removing BTS branding in China will likely hurt the band's image in that market.
"Emancipation" Producer Apologizes, Hopes He Did Not "Distract" From Film's Message By Bringing Photo of Enslaved Man to Premiere 
He said he plans on donating his collection of historical images to appropriate institutions.
---
McFarland Brings "Whipped Pete" Photo to Premiere 
"Emancipation" producer Joey McFarland apologized on Sunday after facing backlash for bringing the original 1863 photo of the enslaved person the film is based on to the premiere.
"I wholeheartedly apologize to everyone I have offended by bringing a photograph of Peter to the Emancipation premiere," he wrote in a statement on Instagram. "My intent was to honor this remarkable man and to remind the general public that his image not only brought about change in 1863 but still resonates and promotes change today."
The photo, frequently dubbed "Whipped Peter," is one of the most famous images depicting the gruesome realities of slavery in America. He is facing away from the camera, revealing the severe scarring all across his back. According to the Library of Congress, the formerly enslaved man was actually named Gordon. Will Smith plays him in "Emancipation," which follows his escape from slavery.
While walking the red carpet of the film's premiere, McFarland carried the photo with him.
"I have the photo. This is the original photograph from 1863," he told Variety. "I wanted it to be here tonight. I wanted a piece of Peter to be here tonight."
While lamenting the fact that so many historical artifacts have not been properly preserved, McFarland told Variety that he "took it upon [him]self to curate and build a collection for future generations." He said his collection will be donated after he dies. 
His remarks were met with swift criticism from those who thought it was inappropriate for McFarland to not just own the picture, but to bring it to a Hollywood event. 
"Why do you own the photograph? Why did you bring it to a movie premiere if the intent is to preserve it respectfully?" The Black List founder Franklin Leonard tweeted.
"I don't know, man, but bringing 'a piece of Peter' that you 'own' to the red carpet of a movie that's personally enriching you so that you can collect more slave memorabilia that you'll keep until your death," he added along with a giphy of Kenan Thompson saying "yikes."
McFarland Acknowledges Historical Photos "Belong to the World"
Others argued that the photo should belong to Gordon's family.
"Being in possession of a symbol that reflects our trauma is exactly what our oppressor would do. He is his ancestor's child," another person added.
In his apology, McFarland said that he hopes his actions "don't distract from the film's message, Peter's story and just how much impact he had on the world."
Throughout the development of "Emancipation," McFarland said he discovered many photos of overlooked individuals with important historical stories. He said he always planned to donate them and believes "there is no better time to begin that process than now."
"These photographs, which existed before me, will be around long after I am gone; they belong to the world," he wrote.
Joe Rogan Holds Spot As Top Podcaster on Spotify in 2022
Earlier this year, some threatened to boycott the platform over Rogan and the health misinformation he shared on his show. 
---
For the third year in a row, "The Joe Rogan Experience" was the number one podcast on Spotify, the company revealed in its yearly "Wrapped" feature on Wednesday.
"The Joe Rogan Experience" became exclusive to Spotify in 2020 after the host signed a lucrative deal with the audio streaming platform. "Call Her Daddy" by Alex Cooper, also a Spotify exclusive, followed Rogan on the charts. "Anything Goes With Emma Chamberlain," which will become exclusive to the service next year, came in third.
Rogan's podcast has made several headlines over the last year as the podcaster faced backlash from medical professionals and major musicians for touting COVID-19 misinformation. Niel Young asked to have his music removed from Spotify in protest of the company's deal with Rogan, and several other artists soon followed. 
Just a few days later, several clips resurfaced of Rogan using a racial slur. Many called to boycott Spotify for platforming Rogan, but his popularity did not seem to fade by the year's end. 
There are over four million podcasts available to stream on Spotify and over the last year, the platform has expanded into new markets. 
It also has started launching podcasts from several high-profile figures, including Kim Kardashian's "The System," and Meghan Markle's "Archetypes." Both of those debuted mid-year and did not crack the annual top-five list.
Comedian Gives David Beckham Ultimatum: Exit Role at Qatar World Cup Or £10K in Donations Gets Shredded
"Not just the money, but also your status as a gay icon will be shredded," Joe Lycett said in a video.
---
Pressure on Beckham
Comedian Joe Lycett posted a video on Sunday saying he would shred £10,000 if soccer star David Beckham does not pull out of his deal to be an ambassador for the Qatar World Cup. 
Ahead of the event, which kicks off on Nov. 20, many have been raising concerns about human rights abuses in Qatar. The country criminalizes homosexuality, and it can be punishable by death. 
Beckham's deal to represent the country was reportedly worth £10 million, and many are frustrated that the athlete took such a big check from a country with known anti-LGBTQ laws. In his video, Lycett noted that Beckham has been openly supportive of his gay fans and was the first premiere footballer to do a photoshoot with a gay magazine.
In an attempt to get Beckham to bow out of his role, Lycett, who is pansexual, offered an ultimatum.  
"If you end your relationship with Qatar, I'll donate this £10,000 of my own money, that's a grand for every million you're reportedly getting, to charities that support queer people in football," he stated. "However, if you do not, at midday next Sunday, I will throw this money into a shredder."
"Not just the money, but also your status as a gay icon will be shredded."
Beckham's Reputation "Shredded"
Lycett said he would livestream the money shredding if that's what the situation comes to. If Beckham does not back out of the World Cup, Lycett noted he will be forced to "commit what might be a crime," as destroying legal tender is against the law in the U.K.
"Although even then, I reckon I'll get off more lightly than I would if I got caught whacking off a lad in Doha," Lycett quipped.
Lycett then linked to a website titled https://benderslikebeckham.com/, which includes a written version of his message, as well as a countdown to when he will either shred the cash or send it to a non-profit. 
Lycett is not the only U.K star to raise concerns about issues in Qatar. Singer Dua Lipa shut down speculation that she would be performing at the World Cup over the weekend by saying she has no intentions to visit the country until "it has fulfilled all the human rights pledges it made when it won the right to host" the event. 
Other stars, however, including BTS's Jung Kook, are slated to take the stage.