Canadian Police Scale Back on Hunt for Two Murder Suspects
Police in Canada have been on a massive manhunt for 19-year-old Kam McLeod and 18-year-old Bryer Schmegelsky, who are suspected of killing a university professor and a traveling couple.
After nine days of searching, authorities said they can no longer justify the use of enormous resources and are scaling back – but not completely stopping- their efforts to locate the two men.
Experts say public participation will be key in finding the fugitives, and police have warned Manitoba residents to remain vigilant and report any sightings of the suspects.
---
Manhunt for McLeod and Schmegelsky
Canadian authorities announced Wednesday that they will begin to scale back their efforts to locate two teenagers suspected of killing three people, after nine days of searching for the fugitives.
Police have used helicopters, drones, boats, dogs, and even a military aircraft to hunt for 19-year-old Kam McLeod and 18-year-old Bryer Schmegelsky. Now officials believe they may be hiding in a remote area in northern Manitoba.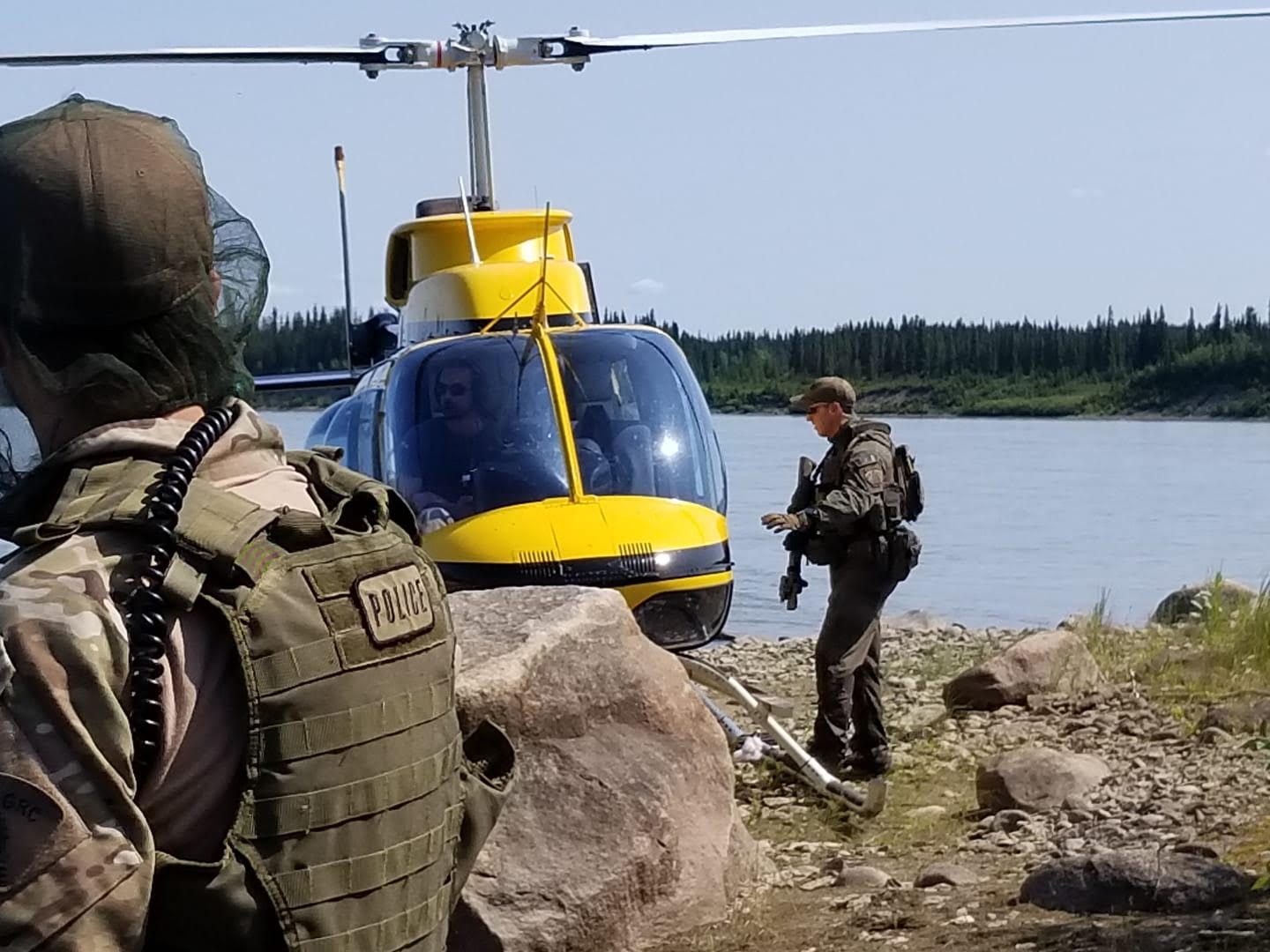 At a press conference in Winnipeg on Wednesday, Manitoba Royal Canadian Mounted Police (RCMP) Assistance Commissioner Jane MacLatchy said there have been no recent confirmed sightings of the suspects in more than a week.
"Over the last week, we've done everything we can to locate the suspects," MacLatchy said as she explained why police could not justify the enormous search effort any longer. "We used some of the most advanced technologies available and received assistance from some of the most highly skilled search and rescue personnel in the country."
She explained that police have searched more than 11,000 square miles and will now reduce, but not completely end, their search efforts over the next week. This means that some specialized personnel will be withdrawn from the manhunt.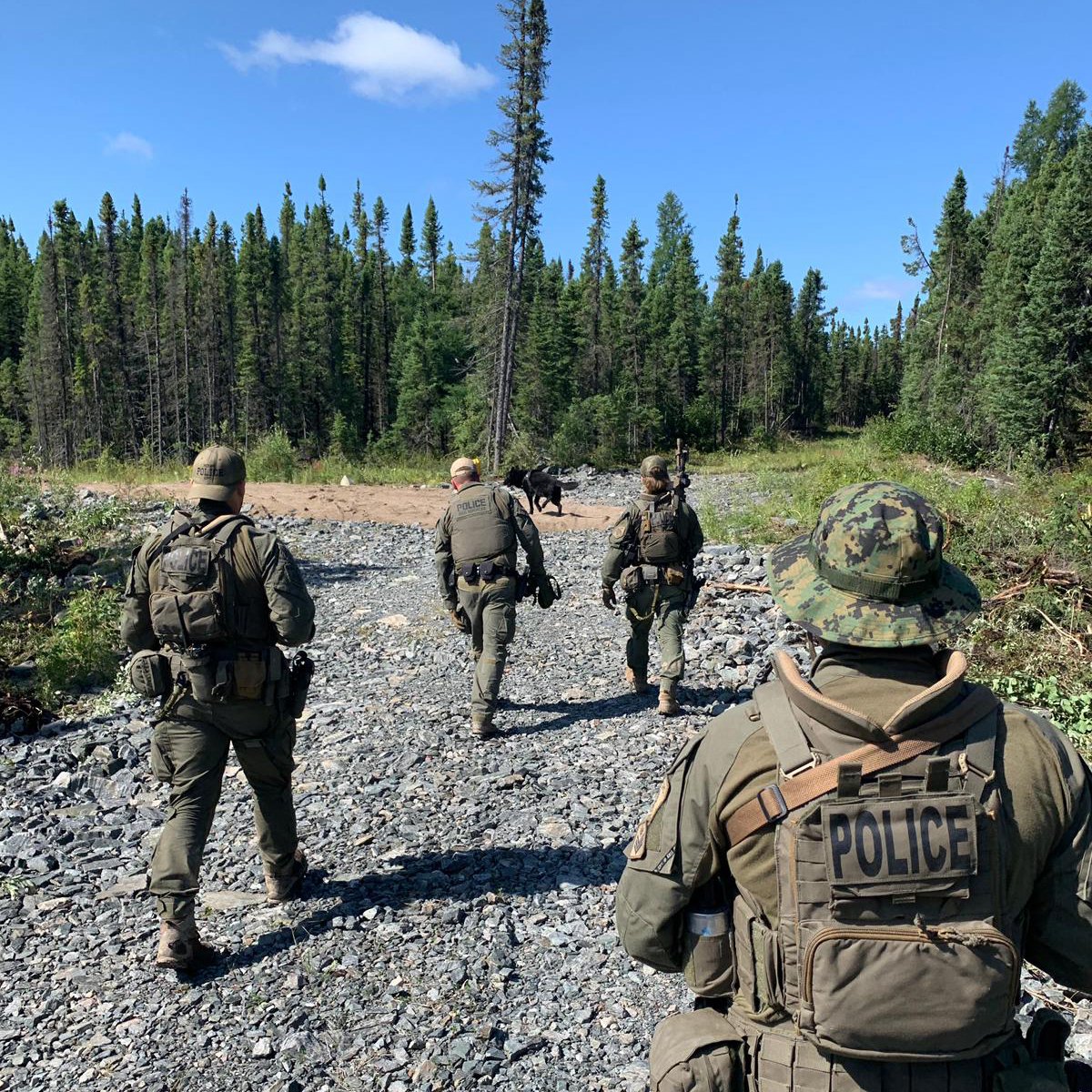 "I know that today's news is not what the families of the victims and the communities of northern Manitoba wanted to hear. But when searching for people in vast, remote and rugged locations, it is always a possibility that they are not immediately located," said MacLatchy.
MacLatchy went on to describe the terrain in northern Manitoba as "immense and unforgiving." She also added that an unspecified number of officers in the town of Gillam would remain involved in the search.
"I want to assure everyone that the RCMP is continuing to work on this investigation and will not stop until there is a resolution," she said.
MacLatchy warned the public to remain vigilant. She said that there is a possibility that the suspects had some sort of assistance in fleeing, but said there is also the possibility that they could be dead.
"Everything is possible at this stage," she said.
The Murders
McLeod and Schmegelsky are suspected of killing Chynna Deese, a 24-year old American woman and her 23-year-old Australian boyfriend Lucas Fowler. The couple had been traveling across the area to visit Canada's national parks when they were killed.
Their bodies were found close to their Chevrolet van on July 15, on a remote Canadian highway near Liard Hot Springs in northern British Columbia.
"To lose someone so young and vibrant, who was traveling the world and just enjoying life to the full, is devastating," Fowler's family said in a short statement after learning the murders.
The two men have also been charged with second-degree murder for the death of 64-year-old Leonard Dyck, a professor at the University of British Columbia. Dyck's body was discovered on July 19, about 300 miles away from the murdered couple near Dease Lake in British Columbia.
Police say his body was also about a mile away from where a vehicle and camper belonging to McLeod and Schmegelsky were found burning on the side of a highway.
The University where Dyck taught issued a statement about his death saying, "The UBC community is shocked and saddened by this news and we offer our deepest condolences to Mr. Dyck's family, friends and his colleagues at the university."
Police later found a second car used by the fugitives in Gillam, after it had also been set on fire.
Public Should Remain Vigilant
The massive manhunt for the two fugitives may be scaling back, but experts say the public will be key in ending the search.
"They will have to surface," retired officer Steve Marissink told CBC. "I'm confident that, with the community and the media keeping this in the public awareness, that they will be located and hopefully taken into custody without any further harm to anybody."
Residents in the area remain fearful knowing that the suspects are still on the loose, however, Peter German, a lawyer and former deputy commissioner with the RCMP defended the police's decision.
"Without any solid leads in the last week it would be very hard to justify keeping resources up there," he told CBC. "
The RCMP have literally checked everything that they believe they can check."
He added that the fugitives, if alive, would likely be focused on laying low at this point. "If these individuals are still in the area they will be noticed by the people who live there."
"It's time to, I guess, reload and wait for the next sighting and then hit that area with the same resources."
Ontario Provincial Police on Wednesday said they had received reports of a possible sighting of the two men, however, they have not been able to confirm anything yet.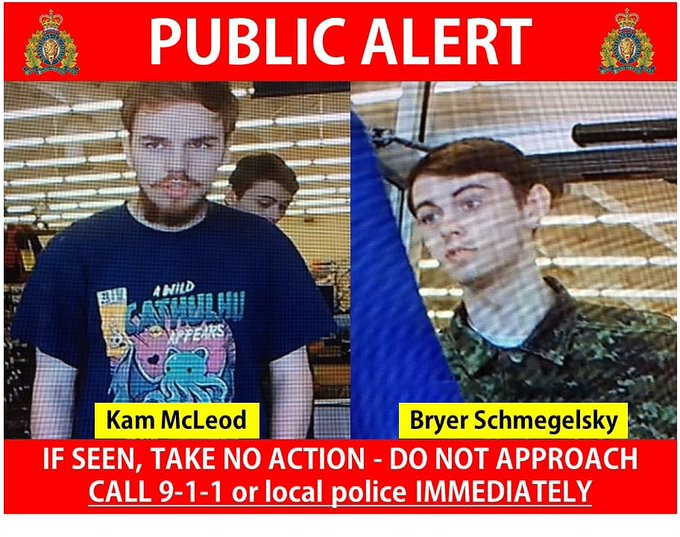 See what others are saying: (The New York Times) (CBC) (National Post)
95-Year-Old Woman Dies After Police Tases Her in Nursing Home
The officer involved was suspended with pay and charged with assault.
---
A 95-year-old Australian woman whom police tasered in a nursing home last week has reportedly died from her injuries.
Clare Nowland, who had dementia and required a walking frame to stand up and move, was living at the Yallambee Lodge in Cooma in southeastern Australia.
At about 4:15 a.m. on May 17, police and paramedics responded to a report of a woman standing outside her room with a steak knife.
They encountered Nowland, then reportedly tried to negotiate with her for several minutes, but she didn't drop the knife.
The five-foot-two, 95-pound woman walked toward the two officers "at a slow pace," police said at a news conference, so one of them tasered her.
She fell to the floor and reportedly suffered a fractured skull and a severe brain bleed, causing her to be hospitalized in critical condition.
Nowland passed away in a hospital surrounded by her family, the New South Wales police confirmed in a statement today.
After a week-long investigation, the police force also said that the senior constable involved would appear in court next week to face charges of recklessly causing grievous bodily harm, assault occasioning actual bodily harm, and common assault.
NSW police procedure states that tasers should not be used against elderly or disabled people absent exceptional circumstances.
Following the incident, community members, activists, and disability rights advocates expressed bewilderment and anger at what they called an unnecessary use of force, and some are now questioning why law enforcement took so long to prosecute the officer involved.
U.K. Police Face Backlash After Arresting Anti-Monarchy Protesters
London Mayor Sadiq Khan said that some of the arrests "raise questions" and "investigations are ongoing."
---
The Public Order Act
A controversial protest crackdown law in the U.K. is facing criticism after dozens of anti-monarchy protesters were arrested during the coronation ceremony in London over the weekend.
The law, dubbed the "Public Order Act" was passed roughly a week ahead of the coronation for King Charles III. It gives police more power to restrict protesters and limits the tactics protesters can use in public spaces. It was condemned by human rights groups upon its passing, and is facing a new round of heat after 52 people were arrested over coronation protests on Saturday.
In a statement, the Metropolitan Police said protesters were arrested for public order offenses, breach of the peace and conspiracy to cause a public nuisance. The group said it gave advance warning that its "tolerance for any disruption, whether through protest or otherwise, will be low and that we would deal robustly with anyone intent on undermining the celebration."
It is currently unclear how many of those arrested were detained specifically for violating the Public Order Act, however, some of those arrested believe the new law was used against them.
"Make no mistake. There is no longer a right to peaceful protest in the UK," Graham Smith, the CEO of anti-monarchy group Republic tweeted after getting arrested. "I have been told many times the monarch is there to defend our freedoms. Now our freedoms are under attack in his name."
An Attempt to "Diminish" Protests
During a BBC Radio interview, Smith also said he believes the dozens of arrests were premeditated.
"There was nothing that we did do that could possibly justify even being detained and arrested and held," Smith claimed.
"The whole thing was a deliberate attempt to disrupt and diminish our protest."
Yasmine Ahmed, the U.K. Director of Human Rights Watch, also tweeted that the arrests were "disgraceful."
"These are scenes you'd expect to see in Russia not the UK," she wrote.
When asked about the controversy, Prime Minister Rishi Sunak told reporters officers should do "what they think is best" in an apparent show of support for the Metropolitan Police.
For his part, London Mayor Sadiq Khan said he is looking into the matter.
"Some of the arrests made by police as part of the Coronation event raise questions and whilst investigations are ongoing, I've sought urgent clarity from Met leaders on the action taken," Khan tweeted.
Foreign Nationals Make Mad Dash out of Sudan as Conflict Rages
The conflict's death toll has surpassed 420, with nearly 4,000 people wounded.
---
As the 10-day-long power struggle between rival generals tore Sudan apart, foreign governments with citizens in the country scrambled to evacuate them over the weekend.
On Sunday, U.S. special forces landed in the capital Khartoum and carried out nearly 100 American diplomats along with their families and some foreign nationals on helicopters.
An estimated 16,000 Americans, however, remain in the country and U.S. officials said in a statement that a broader evacuation mission would be too dangerous.
Christopher Maier, the assistant secretary of defense for special operations and low-intensity warfare, said in a statement that the Pentagon may assist U.S. citizens find safe routes out of Sudan.
"[The Defense Department] is at present considering actions that may include use of intelligence, surveillance and reconnaissance capabilities to be able to observe routes and detect threats," he said.
Germany and France also reportedly pulled around 700 people out of the country.
More countries followed with similar efforts, including the United Kingdom, Italy, Spain, the Netherlands, Canada, China, Saudi Arabia, Lebanon, and Indonesia.
Yesterday, a convoy carrying some 700 United Nations, NGO, and embassy staff drove to Port Sudan, a popular extraction point now that the airport in Khartoum has closed due to fighting.
Reports of gunmen prowling the capital streets and robbing people trying to escape, as well as looters breaking into abandoned homes and shops, have persuaded most residents to stay indoors.
Heavy gunfire, airstrikes, and artillery shelling have terrorized the city despite several proposed ceasefires.
Over the weekend, the reported death toll topped 420, with nearly 4,000 people injured, though both numbers are likely to be undercounted.