Canadian Police Scale Back on Hunt for Two Murder Suspects
Police in Canada have been on a massive manhunt for 19-year-old Kam McLeod and 18-year-old Bryer Schmegelsky, who are suspected of killing a university professor and a traveling couple.
After nine days of searching, authorities said they can no longer justify the use of enormous resources and are scaling back – but not completely stopping- their efforts to locate the two men.
Experts say public participation will be key in finding the fugitives, and police have warned Manitoba residents to remain vigilant and report any sightings of the suspects.
---
Manhunt for McLeod and Schmegelsky
Canadian authorities announced Wednesday that they will begin to scale back their efforts to locate two teenagers suspected of killing three people, after nine days of searching for the fugitives.
Police have used helicopters, drones, boats, dogs, and even a military aircraft to hunt for 19-year-old Kam McLeod and 18-year-old Bryer Schmegelsky. Now officials believe they may be hiding in a remote area in northern Manitoba.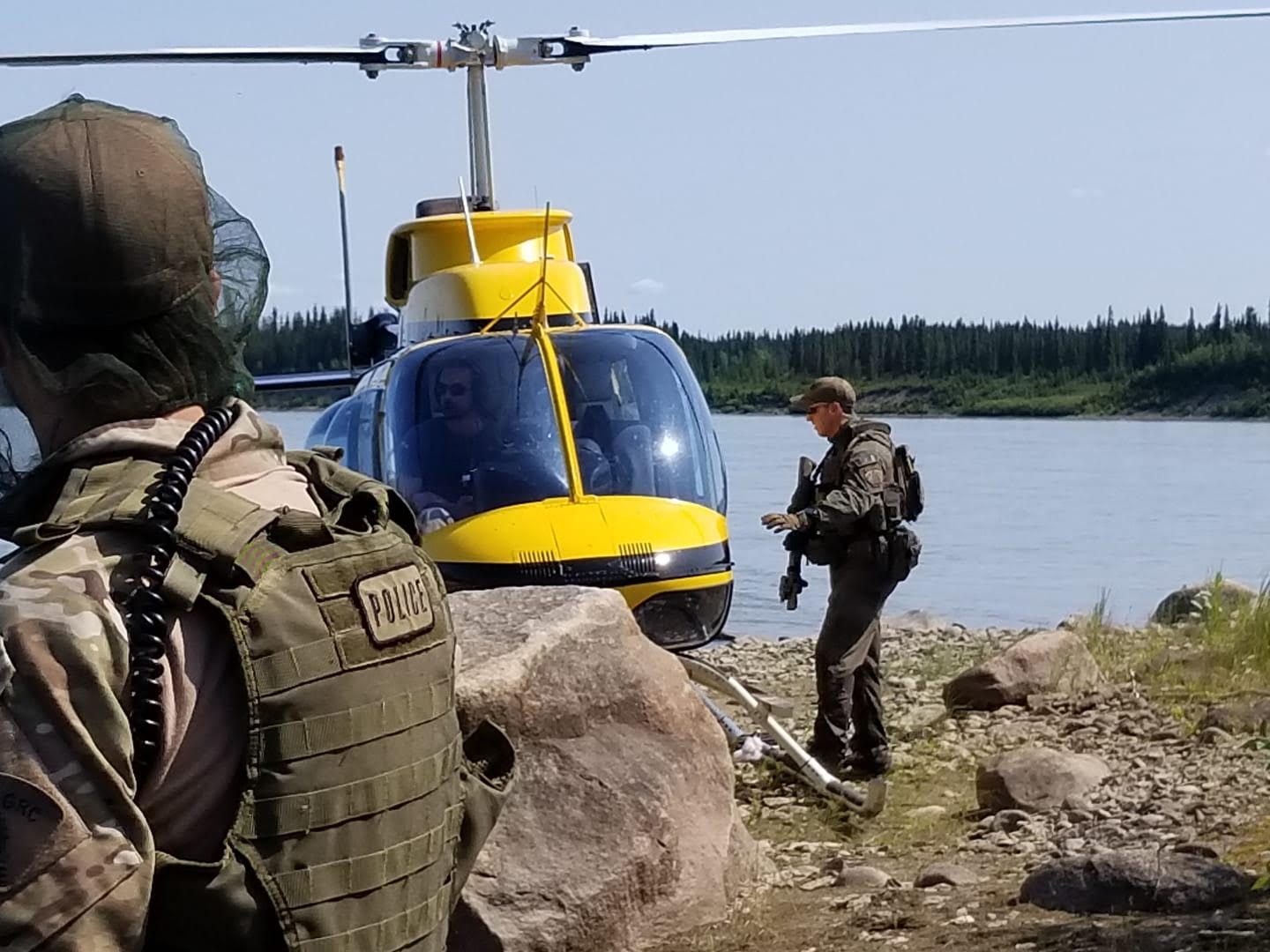 At a press conference in Winnipeg on Wednesday, Manitoba Royal Canadian Mounted Police (RCMP) Assistance Commissioner Jane MacLatchy said there have been no recent confirmed sightings of the suspects in more than a week.
"Over the last week, we've done everything we can to locate the suspects," MacLatchy said as she explained why police could not justify the enormous search effort any longer. "We used some of the most advanced technologies available and received assistance from some of the most highly skilled search and rescue personnel in the country."
She explained that police have searched more than 11,000 square miles and will now reduce, but not completely end, their search efforts over the next week. This means that some specialized personnel will be withdrawn from the manhunt.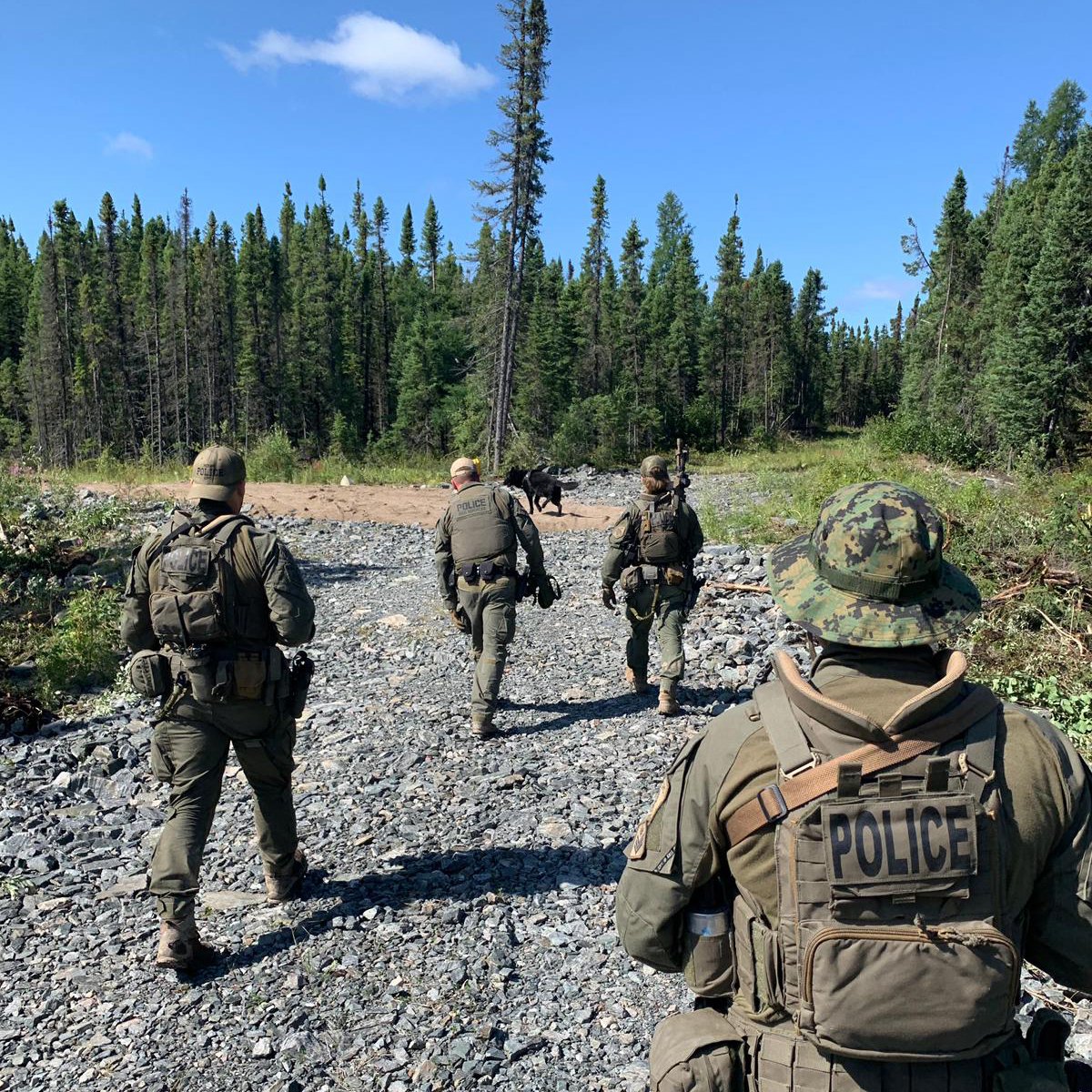 "I know that today's news is not what the families of the victims and the communities of northern Manitoba wanted to hear. But when searching for people in vast, remote and rugged locations, it is always a possibility that they are not immediately located," said MacLatchy.
MacLatchy went on to describe the terrain in northern Manitoba as "immense and unforgiving." She also added that an unspecified number of officers in the town of Gillam would remain involved in the search.
"I want to assure everyone that the RCMP is continuing to work on this investigation and will not stop until there is a resolution," she said.
MacLatchy warned the public to remain vigilant. She said that there is a possibility that the suspects had some sort of assistance in fleeing, but said there is also the possibility that they could be dead.
"Everything is possible at this stage," she said.
The Murders
McLeod and Schmegelsky are suspected of killing Chynna Deese, a 24-year old American woman and her 23-year-old Australian boyfriend Lucas Fowler. The couple had been traveling across the area to visit Canada's national parks when they were killed.
Their bodies were found close to their Chevrolet van on July 15, on a remote Canadian highway near Liard Hot Springs in northern British Columbia.
"To lose someone so young and vibrant, who was traveling the world and just enjoying life to the full, is devastating," Fowler's family said in a short statement after learning the murders.
The two men have also been charged with second-degree murder for the death of 64-year-old Leonard Dyck, a professor at the University of British Columbia. Dyck's body was discovered on July 19, about 300 miles away from the murdered couple near Dease Lake in British Columbia.
Police say his body was also about a mile away from where a vehicle and camper belonging to McLeod and Schmegelsky were found burning on the side of a highway.
The University where Dyck taught issued a statement about his death saying, "The UBC community is shocked and saddened by this news and we offer our deepest condolences to Mr. Dyck's family, friends and his colleagues at the university."
Police later found a second car used by the fugitives in Gillam, after it had also been set on fire.
Public Should Remain Vigilant
The massive manhunt for the two fugitives may be scaling back, but experts say the public will be key in ending the search.
"They will have to surface," retired officer Steve Marissink told CBC. "I'm confident that, with the community and the media keeping this in the public awareness, that they will be located and hopefully taken into custody without any further harm to anybody."
Residents in the area remain fearful knowing that the suspects are still on the loose, however, Peter German, a lawyer and former deputy commissioner with the RCMP defended the police's decision.
"Without any solid leads in the last week it would be very hard to justify keeping resources up there," he told CBC. "
The RCMP have literally checked everything that they believe they can check."
He added that the fugitives, if alive, would likely be focused on laying low at this point. "If these individuals are still in the area they will be noticed by the people who live there."
"It's time to, I guess, reload and wait for the next sighting and then hit that area with the same resources."
Ontario Provincial Police on Wednesday said they had received reports of a possible sighting of the two men, however, they have not been able to confirm anything yet.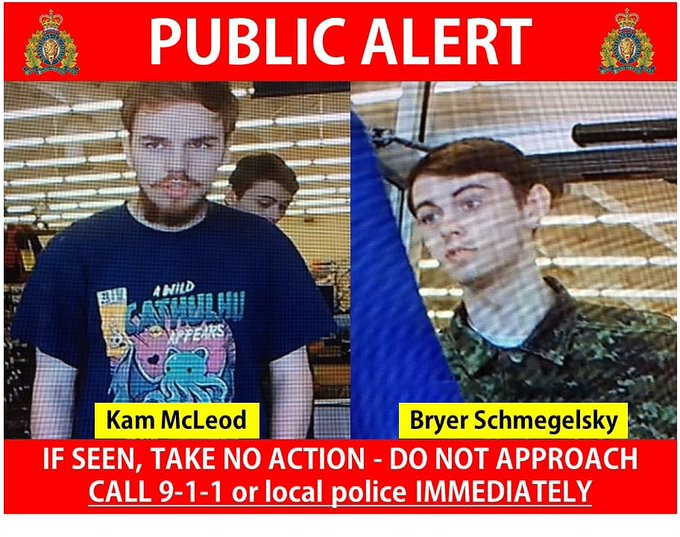 See what others are saying: (The New York Times) (CBC) (National Post)
Protests Erupt in India Over Proposed Citizenship Bill
Protests broke out all over India after the lower house of Parliament passed a bill that would give citizenship to religious minorities who illegally immigrated to India from Pakistan, Bangladesh, and Afghanistan.
Muslims are not included on that list, prompting many to worry that the bill would make it easier to jail and deport Muslims residents in India—including those whose families have lived in India for generations.
Critics say the bill violates India's secular constitution, which protects all religions, and that it is a targeted attack on Muslims by Prime Minister Narendra Modi and his Hindu nationalist party.
---
Protests in India
Protests erupted in India on Monday as the country's lower house of Parliament debated and passed a controversial piece of legislation called the Citizenship Amendment Bill.
If implemented, the bill would grant citizenship to religious minorities who illegally immigrated to India from Pakistan, Bangladesh, and Afghanistan. In order to become a citizen, those individuals would have to live in India for six years and take a test to prove that they belong to one of six religions. 
The religions that would be eligible for citizenship in India are Hindus, Christians, Buddhists, Sikhs, Jains, and Parsis. Notably, not included on that list are Muslims.
The bill would represent a huge shift for India, which is a secular country and has a constitution that mandates that all religions be treated equally.
As a result, many have described the bill as the most significant move to change the secular nature of the country since it gained independence in 1947.
The bill would also make it easier to jail and deport Muslims residents in India, including those whose families have lived there for generations, but who do not have proof of citizenship. That could leave millions of Muslims in India stateless.
The bill was first introduced back in 2016 and passed the lower house, but it was dropped by the upper chamber after massive protests against the bill.
Following the re-introduction of the bill, protestors have come out to oppose it, with reports of demonstrations and marches in multiple cities all over India.
In the state of Assam—where people strongly opposed the bill the first time it was proposed—protesters have reportedly blocked roads, burnt tires, and painted walls with slogans against the bill. Shops, businesses, and schools to close as a result.
Opponents of the Bill 
The protesters are not alone in their opposition to the citizenship bill.
Opponents and many legal experts say the legislation would violate India's secular constitution. Opposition parties have also argued that it discriminates against Muslims, which make up nearly 15% of India's population.
Many Muslims in India say this discrimination is a very intentional plan on the part of Indian Prime Minister Narendra Modi and his Hindu nationalist party, the Bharatiya Janata Party (BJP), to make Muslims second-class citizens in India.
Modi is a staunch Hindu nationalist, meaning that he believes India is and should be a Hindu nation.
Ever since he and the BJP were re-elected earlier this year, he has significantly ramped up his efforts to advance his Hindu-nationalist agenda.
One of the most prominent examples of this is the situation in Kashmir. Back in August, Modi stripped Kashmir of its statehood and autonomy.
The move very significantly gave India's central government much more power over Kashmir, which had been one of the only Muslim-majority territories in India. Modi also sent tens of thousands of troops to the region, basically putting the territory on total lockdown.
That lockdown has largely remained in place since August, with widespread internet and phone restrictions remain in place to clamp down on protests. Shops, businesses, and schools in Kashmir have largely stayed closed.
Additionally, over the summer, Modi's government started a program in Assam that was very similar to the one proposed in the Citizenship Amendment Bill. 
Under that program, all 33 million residents of the state had to provide documents to the government that proved their ancestors were Indian citizens.
The program ultimately resulted in nearly two million people—many of whom Muslims and lifelong residents of India—being left off the state's citizenship rolls.
As a result, critics say the citizenship bill is just part of Modi's efforts to identify and deport or even intern Muslims who have lived in India for years or generations.
Critics and opposition leaders have also tried to paint the bill as endangering democracy in India.
"We are heading toward totalitarianism, a fascist state," said Asaduddin Owaisi, a Muslim Member of Parliament. "We are making India a theocratic country."
Supporters of the Bill
Modi and his party have defended the citizenship bill, arguing that it is simply an attempt to protect persecuted religious minorities who migrate from predominantly Muslim countries like Pakistan or Afghanistan.
The bill's supporters also argue that Muslims are not persecuted in Pakistan, Bangladesh or Afghanistan.
While that is true, critics argue that it is a justification that ignores Muslim prosecution in other countries that neighbor India.
"If [the] Indian government, through this bill, wants to give citizenship to persecuted minorities in the neighbouring countries, how can it exclude the Rohingya of Myanmar who are far more persecuted than any other group in the neighbourhood," Faizan Mustafa, an expert on constitutional law told Al Jazeera.
Now, the legislation will head to Parliament's upper chamber where, according to reports, Modi seems to have enough allies that most analysts and experts say the citizenship bill will soon become law.
See what others are saying: (Al Jazeera) (The New York Times) (BBC)

New Zealand Volcano Eruption Leaves At Least Five Dead
At least five people were killed and eight more are reported missing after a volcano erupted in New Zealand on Monday. 
It is believed 47 people were on White Island at the time of the eruption, including New Zealand natives and foreign tourists. Thirty-four people were rescued.
Further rescue operations are on hold because the physical environment has been deemed unsafe, but police have reported that there are "no signs of life" on the island. 
Alerts that detailed increased activity of the volcano were issued in the weeks prior to the eruption.
---
Deadly Eruption
Authorities have confirmed at least five people are dead and eight more are reported missing after a volcano erupted in New Zealand on Monday.
New Zealand police believe that 47 people were on White Island, also known as Whakaari, when it erupted just after 2 p.m. local time. Thirty-four people were rescued and taken to hospitals to have their injuries treated, including both tourists and New Zealand natives.
Videos posted to social media show enormous plumes of smoke.
John Tims, the deputy police commissioner, announced that rescue operations are currently on hold because of the unsafe physical environment of the island and the risk of another eruption.
New Zealand Prime Minister Jacinda Ardern said that official aircraft have flown over the island since the eruption and that "no signs of life have been seen at any point."
"Based on the information we have, we do not believe there are any survivors on the island," New Zealand police said in a statement.
Cruise Ship Identified
Royal Caribbean cruise line confirmed that some of the people on the island at the time the volcano erupted were passengers from one of their ships.
A spokesperson from Royal Caribbean told the New York Times that the company is "working together with local authorities and providing all the help and care we can to our guests and their families, including offering medical resources and counseling."
Previous Volcanic Activity Warning
GeoNet, an agency that monitors geological hazard information for New Zealand, has been reporting noticeable levels of volcanic activity on White Island since late September. They issued an alert as recently as Dec. 3.
"Observations and data to date suggest that the volcano may be entering a period where eruptive activity is more likely than normal," they said in the bulletin last week. "These eruptions can occur with little or no warning."
GeoNet also wrote in last week's alert that "the current level of activity does not pose a direct hazard to visitors."
When New Zealand Prime Minister Jacinda Ardern was asked if people shouldn't have been allowed on the island because of the heightened volcanic activity, she declined to give a concrete answer.
"In this moment in time, the absolute focus needs to be the search and rescue operation…" she said. "…There will be a time and a place to undertake further assessments. Now we have to focus on allowing the police to do their job and focus on those who were in the vicinity of the island at the time."
New Zealand police have set up both local and international phone numbers that concerned friends and families can call. Red Cross has also set up a Family Links website to update loved ones of those affected by the eruption.
Thousands Paralyze France in Pension Reform Protests
Massive worker strikes and protests have shut down schools, transportation services, and museums in France.
Though largely peaceful, there have been reports of protesters throwing projectiles at police, smashing windows, and setting fires.
The strike, which is expected to last into the weekend, is in protest of planned pension reforms proposed by President Emmanuel Macron.
Under Macron's policy, many workers fear they would need to work longer before accessing a pension that would ultimately give them less money.
---
Strikes Shut Down Trains, Flights, and Schools
Hundreds of thousands of French workers went on strike across the country on Thursday in protest of a proposed new pension reform system.
Under the new system, many unions worry people will need to work longer to see less money than they would under the current system.
As of midday, French officials are reporting that more than 280,000 people have joined protests across the country; however, that figure doesn't include counts from major cities like Paris and Lyon.
The protests, which are expected to continue Friday and likely to extend into the weekend, have shut down train lines and canceled flights.
According to reports, 90% of high-speed and inter-city trains have been canceled. In Paris, only five of 16 of the city's metro lines ran Thursday. Further, the international train company Eurostar said it will be operating with a reduced timetable until Tuesday.
Air France has also canceled 30% of domestic flights and 10% of short-haul international flights, that coming amid mass walkouts by air traffic controllers.
If all of that wasn't enough to cripple transportation, one group is reportedly drawing over the QR codes on e-scooters like Bird so that people can't use them.
Additionally, according to the education ministry, half of primary school teachers and 42% of secondary school teachers are on strike today. The end result led to some school closing for the day.
Tourist sites like the Eiffel Tower and museums were also closed, but more notably, many feared hospital staffing shortages as many medical workers walked out to demonstrate.
For their part, several trade union leaders have promised to continue to strike until Macron abandons his planned pension overhaul.
Reports of Violence
In Paris alone, 6,000 police have been deployed. Reports indicate that 71 people have been arrested in Paris by 3:30 p.m. local time.
With those arrests, there have also been several reports of clashing between police and protesters, with protesters hurling projectiles at police. Police in several cities have since responded with tear gas.
Videos of protesters setting fires to object in the streets have also surfaced.
Because the protest in Paris is so huge, the city's police chief told all businesses and restaurants along the major march routes to close. Later within the day, new reports surfaced that some protesters had smashed in the windows of some businesses.
French President Emmanuel Macron, however, was described by one senior official as "calm and determined" in the face of the strikes —
Macron is "watchful that public order be respected, watchful as to the difficulties for French people, and watchful also that the right to strike is respected," the aide said.
Why is France Considering Pension Reform?
Currently, France has 42 different pension systems across both the private and public sectors. That means that people retire at different times and will see different benefits.
Under different forms of the system, for example, aircrews and rail workers get to retire earlier, but people like lawyers and doctors pay a lower tax.
The official age of retirement in France is 62, which is one of the earliest retirement ages in wealthy countries, but that hurdle has already been raised from 60 within the last decade. 
Macron, who campaigned on the promise of pension reform, now says he wants to introduce a universal, points-based pension system. While Macron says such a pension system would help the country compete globally in the 21st century, such a system would mean that some of the most advantageous pension plans would be scrapped.
Secondly, if a person were to retire before 64, they would end up seeing a lower pension. For example, if they retire at 63, they would see about 5% less.
French people, however, have generally supported pension reform, with one poll showing 75% of people saying they believed pension reform was necessary. Of those polled, only one-third of people said they thought the government could pull off reform.
See what others are saying: (The Wall Street Journal) (The New York Times) (NPR)