Canadian Police Scale Back on Hunt for Two Murder Suspects
Police in Canada have been on a massive manhunt for 19-year-old Kam McLeod and 18-year-old Bryer Schmegelsky, who are suspected of killing a university professor and a traveling couple.
After nine days of searching, authorities said they can no longer justify the use of enormous resources and are scaling back – but not completely stopping- their efforts to locate the two men.
Experts say public participation will be key in finding the fugitives, and police have warned Manitoba residents to remain vigilant and report any sightings of the suspects.
---
Manhunt for McLeod and Schmegelsky
Canadian authorities announced Wednesday that they will begin to scale back their efforts to locate two teenagers suspected of killing three people, after nine days of searching for the fugitives.
Police have used helicopters, drones, boats, dogs, and even a military aircraft to hunt for 19-year-old Kam McLeod and 18-year-old Bryer Schmegelsky. Now officials believe they may be hiding in a remote area in northern Manitoba.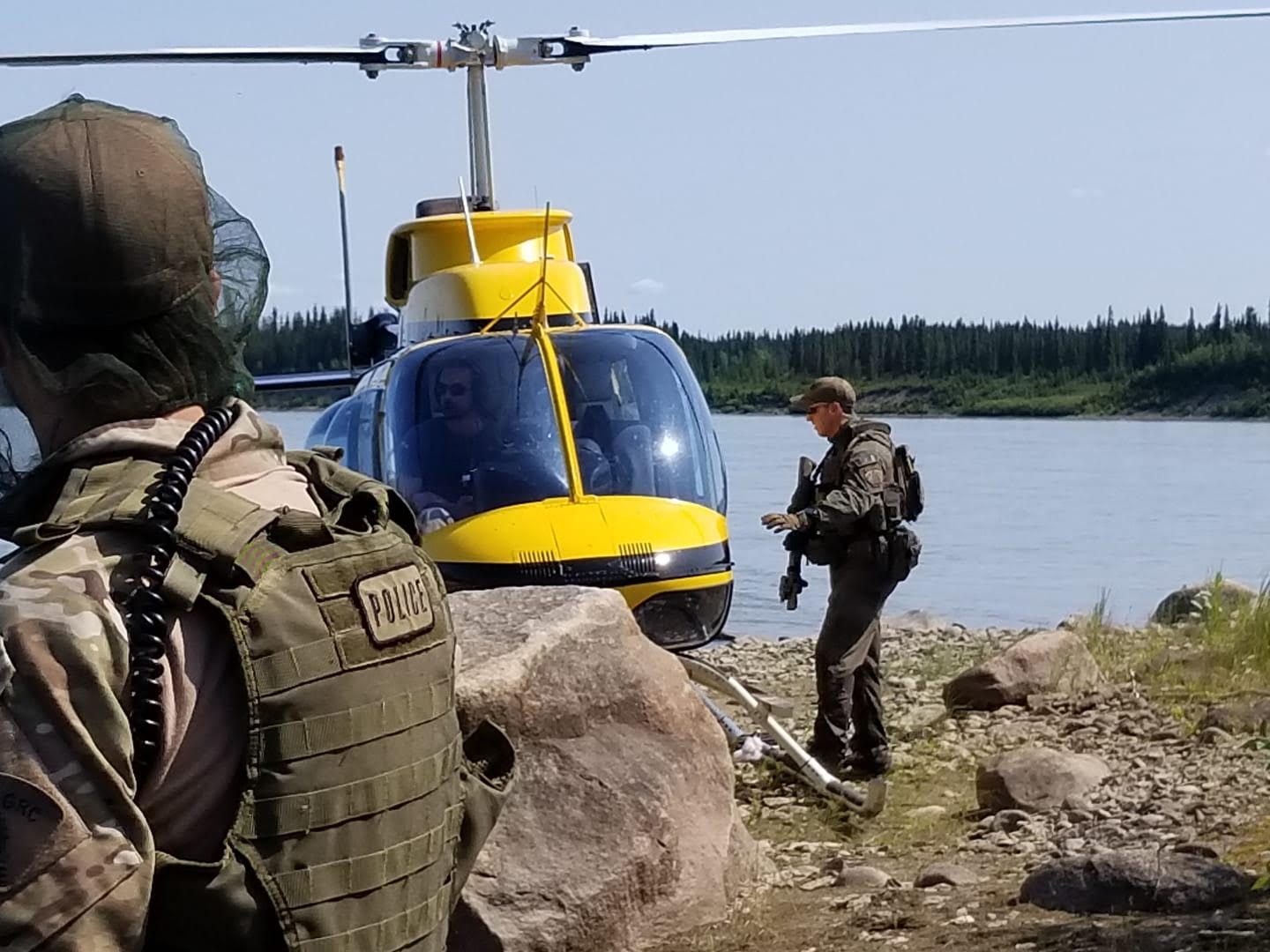 At a press conference in Winnipeg on Wednesday, Manitoba Royal Canadian Mounted Police (RCMP) Assistance Commissioner Jane MacLatchy said there have been no recent confirmed sightings of the suspects in more than a week.
"Over the last week, we've done everything we can to locate the suspects," MacLatchy said as she explained why police could not justify the enormous search effort any longer. "We used some of the most advanced technologies available and received assistance from some of the most highly skilled search and rescue personnel in the country."
She explained that police have searched more than 11,000 square miles and will now reduce, but not completely end, their search efforts over the next week. This means that some specialized personnel will be withdrawn from the manhunt.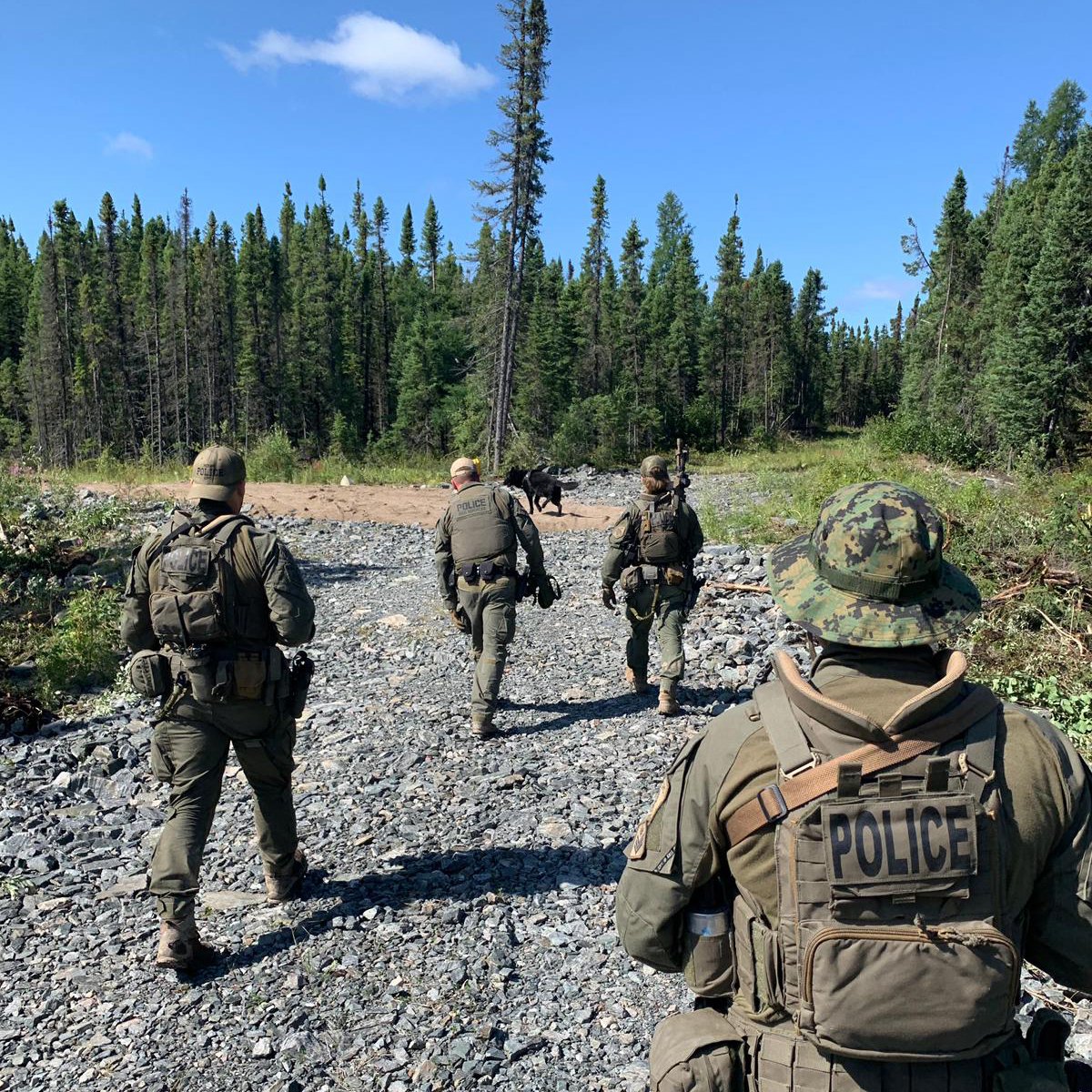 "I know that today's news is not what the families of the victims and the communities of northern Manitoba wanted to hear. But when searching for people in vast, remote and rugged locations, it is always a possibility that they are not immediately located," said MacLatchy.
MacLatchy went on to describe the terrain in northern Manitoba as "immense and unforgiving." She also added that an unspecified number of officers in the town of Gillam would remain involved in the search.
"I want to assure everyone that the RCMP is continuing to work on this investigation and will not stop until there is a resolution," she said.
MacLatchy warned the public to remain vigilant. She said that there is a possibility that the suspects had some sort of assistance in fleeing, but said there is also the possibility that they could be dead.
"Everything is possible at this stage," she said.
The Murders
McLeod and Schmegelsky are suspected of killing Chynna Deese, a 24-year old American woman and her 23-year-old Australian boyfriend Lucas Fowler. The couple had been traveling across the area to visit Canada's national parks when they were killed.
Their bodies were found close to their Chevrolet van on July 15, on a remote Canadian highway near Liard Hot Springs in northern British Columbia.
"To lose someone so young and vibrant, who was traveling the world and just enjoying life to the full, is devastating," Fowler's family said in a short statement after learning the murders.
The two men have also been charged with second-degree murder for the death of 64-year-old Leonard Dyck, a professor at the University of British Columbia. Dyck's body was discovered on July 19, about 300 miles away from the murdered couple near Dease Lake in British Columbia.
Police say his body was also about a mile away from where a vehicle and camper belonging to McLeod and Schmegelsky were found burning on the side of a highway.
The University where Dyck taught issued a statement about his death saying, "The UBC community is shocked and saddened by this news and we offer our deepest condolences to Mr. Dyck's family, friends and his colleagues at the university."
Police later found a second car used by the fugitives in Gillam, after it had also been set on fire.
Public Should Remain Vigilant
The massive manhunt for the two fugitives may be scaling back, but experts say the public will be key in ending the search.
"They will have to surface," retired officer Steve Marissink told CBC. "I'm confident that, with the community and the media keeping this in the public awareness, that they will be located and hopefully taken into custody without any further harm to anybody."
Residents in the area remain fearful knowing that the suspects are still on the loose, however, Peter German, a lawyer and former deputy commissioner with the RCMP defended the police's decision.
"Without any solid leads in the last week it would be very hard to justify keeping resources up there," he told CBC. "
The RCMP have literally checked everything that they believe they can check."
He added that the fugitives, if alive, would likely be focused on laying low at this point. "If these individuals are still in the area they will be noticed by the people who live there."
"It's time to, I guess, reload and wait for the next sighting and then hit that area with the same resources."
Ontario Provincial Police on Wednesday said they had received reports of a possible sighting of the two men, however, they have not been able to confirm anything yet.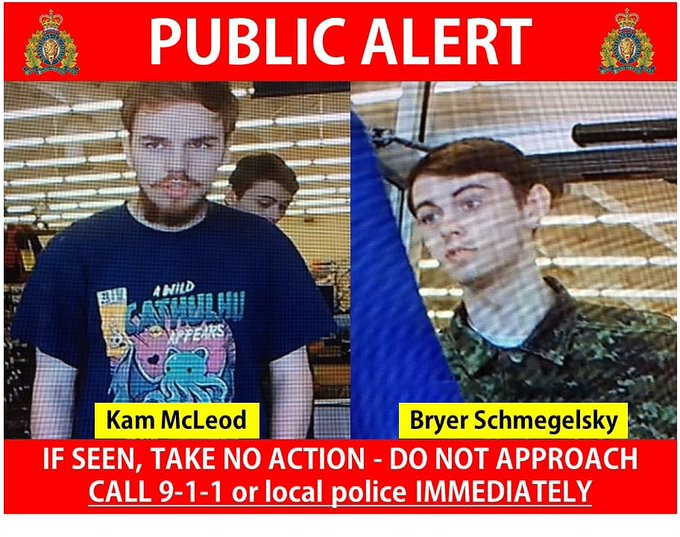 See what others are saying: (The New York Times) (CBC) (National Post)
ByteDance Lays Off Hundreds of Workers After China's Private Tutoring Crackdown
Major changes to the massive education industry in China have left many companies scrambling to adapt.
---
Industry Blowback
TikTok owner ByteDance laid off hundreds of employees Thursday in response to new Chinese regulations that prohibit private, for-profit tutoring in core curriculum subjects.
These employees worked in ByteDance's online education businesses, such as GoGokids, which were effectively killed by the new rules. The over 300 workers have been laid off "with compensation," although it's unclear just how much compensation they will receive.
The entire education industry, one of the largest in China, was gutted by last month's new rules, which not only ban private tutoring in the most important subjects but also give preferential treatment to public school students trying to enter China's top universities.
Some firms, like the $15.5 billion startup known as Yuanfudao, had to largely shut down all marketing while figuring out what to do next. Others have had to shutter nearly all of their facilities. The only exceptions are those that offer tutoring in extra-curricular activities like music, which is still allowed.
Leveling the Playing Field
The move is supposed to help combat inequities within China between wealthier students and those who are poor or from more rural areas. Often, those with fewer resources often struggle to get into top universities because of their need to go to public schools and lack of access to increasingly costly private tutors in subjects like math, Chinese, history, science, and physics.
Those subjects are almost exclusively what Chinese universities look at when considering applicants.
It's expected that with the ban and preferential treatment to public school students, the percentage of university applicants being accepted will lead to more low-income Chinese people having better opportunities.
Even if the long-term goals have merits, companies like ByteDance and even those outside of China are reeling in the short term.
The new rules not only target for-profit tutoring. They also prohibit most foreign investment into the Chinese education market, bar foreign curriculums, and ban most foreign teachers working in China, effectively shutting off large segments of the worldwide education industry, which catered to sending teachers to China.
Police Arrest Hong Kong Man for Booing Chinese National Anthem
The man's boos were launched during the first time the Chinese national anthem had ever been played for a Hong Kong athlete at the Olympics.
---
Instulting the Anthem
Hong Kong authorities announced Friday that a man was arrested for allegedly booing and "insulting" the Chinese national anthem while watching the Olympics on Monday.
The unnamed 40-year-old, who identified himself as a journalist, was allegedly watching the Olympics fencing medal ceremony for Hong Konger Edgar Cheung at a local mall. When the anthem began playing, he allegedly began booing and chanted "We are Hong Kong!" while waving a British Hong Kong Colonial flag.
The man's actions were particularly noteworthy because it was the first time the Chinese national anthem had been played for a Hong Kong athlete in the Olympics. Hong Kongers compete at the Games under a separate committee called Hong Kong, China. The last time a Hong Konger won gold was in 1996 for windsurfing, at which time the British anthem of "God Save the Queen" was played.
Concerns for Freedom of Speech
The man is suspected of breaking the relatively new National Anthem Ordinance, which was passed in June 2020, and has a penalty of up to three years in prison and fines of $6,000 for anyone who publicly and intentionally insults the anthem. The law mirrors one in mainland China, but it has faced considerable scrutiny from increasingly persecuted pro-democracy lawmakers in Hong Kong.
They argue that it tramples the right to free speech, which is supposed to be enshrined in the city's Basic Law. Hong Kong police, however, say that's not the case and claim that his actions breach common restraints on freedom of speech. Senior Superintendent Eileen Chung said that his actions were "to stir up the hostility of those on the scene and to politicize the sport."
Police issued a warning that it would investigate reports of others joining his chants or violating the separate National Security law passed last year.
This incident isn't the only case of alleged politicization of the Games. Badminton player Angus Ng was accused by a pro-Beijing lawmaker of making a statement by sporting a black jersey with the territory's emblem. The imagery was very similar to the black-and-white Hong Kong flag used by anti-government protesters.
Ng countered that he wore his own clothes to the event because he didn't have sponsorships to provide jerseys and he wasn't authorized to print the emblem on a jersey himself.
Canadian Catholic Priest Says Residential Schools Survivors Lied About Abuse
The Roman Catholic Church is facing considerable backlash across Canada for its treatment of indigenous peoples in the residential school system, along with its subsequent efforts to downplay the problem.
---
Priest Sparks Outrage
Father Rheal Forest was put on forced leave Wednesday following remarks he made over a weeks-long period starting July 10 in which he doubted victims of the country's infamous residential school system.
Residential schools were a system of schools largely for indigenous children that were mostly run by the Catholic Church with federal government funding. The schools were notoriously cruel and long faced allegations that children had been abused or went missing under their care.
To date, over 1,300 unmarked graves have been found at four former residential schools across Canada, a fraction of the over 130 that used to exist.
Forest, of the St. Boniface archdiocese in Winnipeg, was standing in for a couple of weeks while the main priest at his church was away. During that time, Forest told parishioners that victims of the residential schools, particularly those sexually abused, had lied.
"If [the victims] wanted extra money, from the money that was given to them, they had to lie sometimes — lie that they were abused sexually and, oop, another $50,000," he said.
"It's kind of hard if you're poor not to lie."
In that same sermon, he also added that during his time with Inuit groups in the north of the country, most had allegedly said they appreciated the residential school system. Instead, he said they blamed any abuses on lay people working at the facilities rather than priests or nuns.
Forest's comments drew a ton of backlash, prompting the archdiocese to place Forest on leave. A spokesperson for the archdiocese said that the institution "completely disavow" Forest's comments, adding, "We very much regret the pain they may have caused to many people, not least of course Indigenous people and, more specifically, survivors of the Residential School system."
Overall, the archdiocese has attempted to apologize to indigenous communities for its part in the residential school system, with Archbishop Albert Legatt saying in a video that the way forward was by "acknowledging, apologizing, and acting" on terms set by indigenous groups.
Church Allegedly Kept Money From Victims
Forest's views and subsequent dismissal aren't the only public relations scandal the Roman Catholic Church faces in Canada.
According to documents obtained by CBC News, the Church spent over a decade avoiding paying out money to survivors per a 2005 agreement. At the time, it, alongside the protestant churches that also ran some residential schools, agreed to pay an amount to victims of the schools in the tens of millions.
Instead, according to an internal summary of 2015 court documents, the Catholic Church spent much of that money on lawyers, administration, a private fundraising company, and unapproved loans. It seems that some of this was technically legal, such as a promise to give tens of millions back via "in-kind" services; however, there was no audit completed to confirm that these services actually happened or to prove the alleged value of the services. This led to doubts about whether or not they were done effectively.
The Catholic Church was unique among the signatory churches in the 2005 agreement with its efforts to avoid paying victims. All of the other denominations paid out their sums many years before without issues.
While priests such as Father Forest have supported the Church, there has been internal backlash. Father André Poilièvre, a Saskatoon priest and Order of Canada recipient, said the Church's actions are "scandalous" and "really shameful," adding, "It was a loophole. It might be legal, but it's not ethical."
With these latest revelations, widespread anger at the Church has triggered allegations that indigenous groups are behind a spree of church burnings across the country.
The entire situation is likely going to continue to smolder as a government commission set up to investigate the schools estimates there will be thousands of more unmarked graves found across Canada.