The Victims of the Gilroy Garlic Festival Shooting
A gunman opened fire at a garlic festival in Gilroy, California, killing three and injuring at least 12 others.
Police killed the gunman within a minute and are still investigating a motive.
The victims have since been identified and include two children.
---
Festival Shooting
A shooting at the Gilroy Garlic Festival in California left three victims dead on Sunday evening, including two children.
The festival was winding down when a gunman moved past a nearby creek and cut through a fence, bypassing security at the festival's entrance. At around 5:40 pm, the suspect began firing at guests.
At least 12 other attendees were injured in the attack that took place about 30 miles outside of San Jose. Within a minute, police responded and killed the shooter. Gilroy Police Chief Scot Smithee said Monday that three officers managed to shoot the gunman.
He added that the incident would have been more deadly had officers not responded so quickly.
The Victims
The Santa Clara County Medical Examiner's office identified the victims as 6-year-old Stephen Romero of San Jose, 13-year-old Keyla Salazar of San Jose, and 25-year-old Trevor Irby from Romulus, New York.
Stephen, who turned 6-years-old just last month, died at St. Louise Regional Hospital hours after he was shot in the back. He had attended the festival with his mother and grandmother. They were also shot in the attack, but survived after medical treatment.
His uncle, Noe Romero, described Stephen as an outgoing and loving child in an interview with the San Francisco Chronical. The boy's uncle even nicknamed him "El Romancito," for his button-down shirts, polished manners, and love of sultry R&B ballads by his favorite artist, The Weeknd, according to the paper.
"He wouldn't leave the house unless he had cologne on," his uncle added.
Alberto Romero, the boy's father. told NBC Bay Area, "My son had his whole life to live and he was only 6."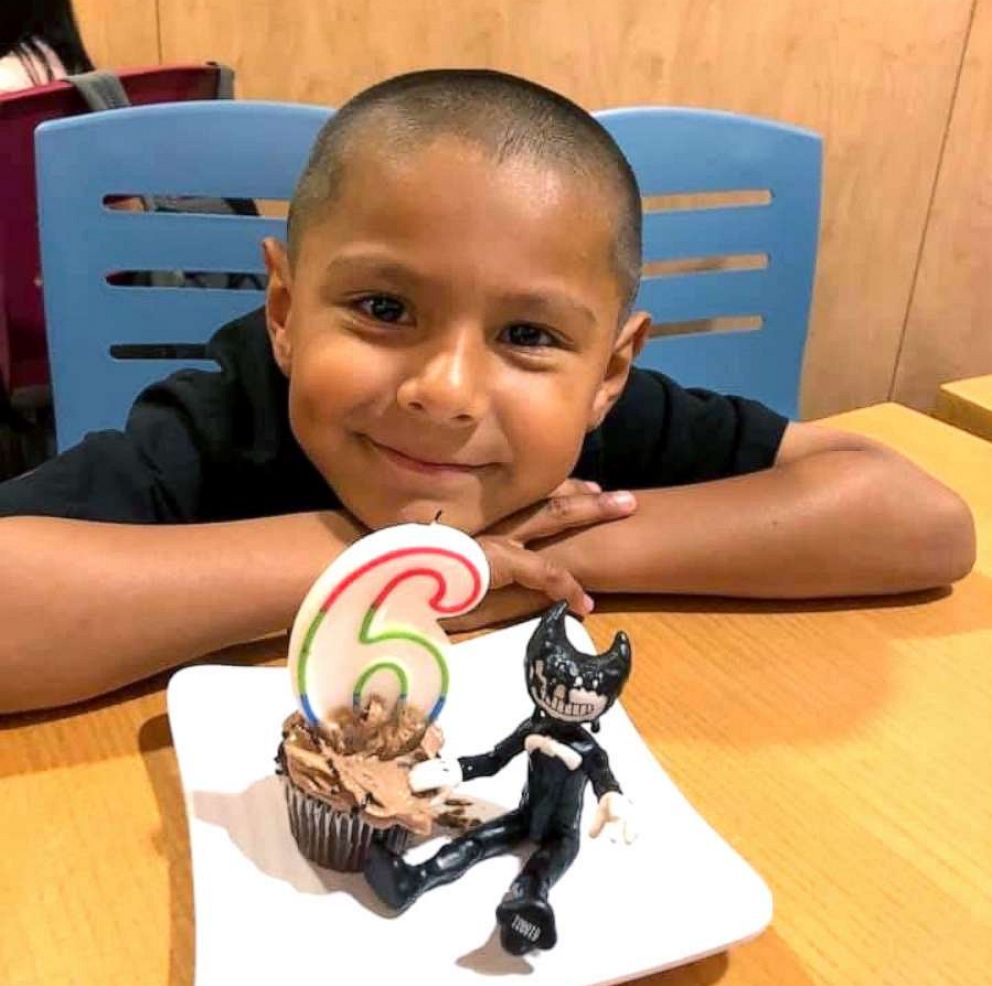 Keyla Salazar would have turned 14-years-old on August 4 and was set to start ninth-grade this fall. She was shot in the chest while trying to flee the scene with family members.
Her aunt, Katiuska Pimentel, told Mercury News on Monday that her niece was a compassionate and loving young girl.
"She wanted to build her own YouTube channel and her dream was to draw animations for video games and movies," Pimentel said. "It's a shock for all of her family. We cant believe it, that it's happening."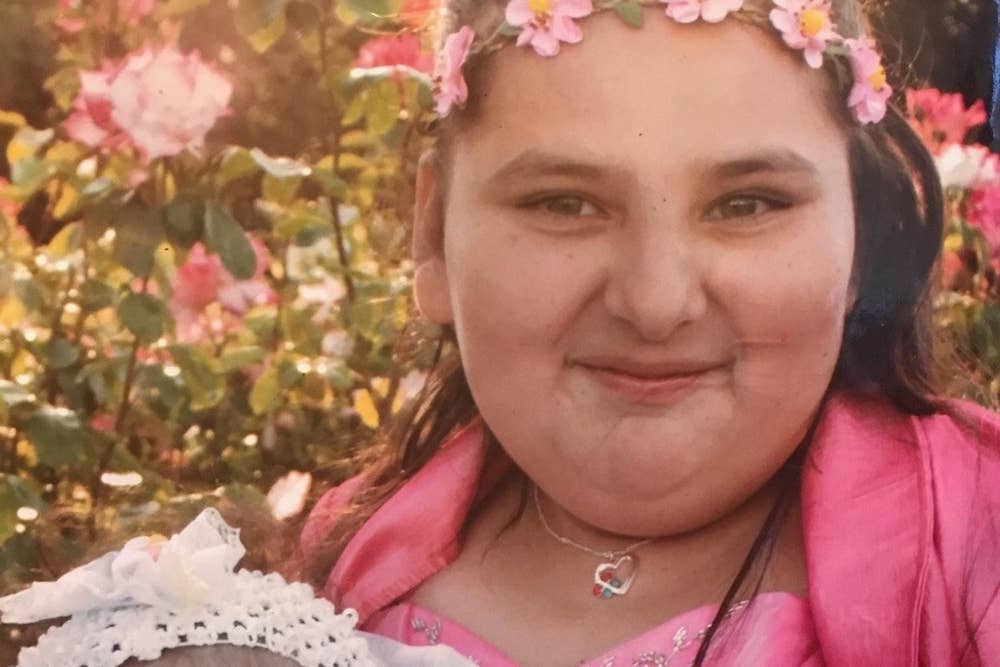 Trevor Irby was a 2017 graduate from Keuka College in New York who attended the festival with his girlfriend. Irby had recently moved to Santa Cruz with his girlfriend and was working as a medical assistant at a nursing home.
"Trevor was a brother, a son, a grandson, a boyfriend, a best friend and a bright light to all who knew him," a GoFundMe page set up by his friends reads.
"Trevor was an excellent pillar of the Keuka College & Romulus communities and a kind & positive soul. Trevor will forever live on in the memory of his loved ones."
Hundreds of people attended a vigil at City Hall in Gilroy on Monday to honor the victims. GoFundMe pages have also been created to raise funds for their families and funeral costs.
Motive
The 19-year-old male responsible for the shooting was indentified as a resident of the town.
FBI Agent in Charge Craig Fair said investigators were working to determine a motive for the attack, are exploring any ideological leanings, and are working to learn whether the attacker was affiliated with any group.
Several news sites have been pointing to social media posts allegedly written by the shooter, which include references to a 1890s racist manifesto popular with neo-Nazis.
However, officials say that the targets appeared to have been shot at random, but added that they are still in the early stages of their investigation.
Editor's Note: At Rogue Rocket, we make it a point to not include the names and pictures of mass murders or suspected mass murderers who may have been seeking attention or infamy. Therefore, we will not be linking to other sources, as they may contain these details. Instead, we will be linking to the GoFundMe pages of the victims.
Dr. Fauci Receives Security Detail After Increased Threats
The government is increasing Dr. Fauci's personal security detail over concerns for his safety.
According to reports, the decision is due to unwanted communication from admirers and the recent spread of right-wing conspiracy theories claiming he is a "deep-state" agent sent to undermine Trump.
When asked if he felt threatened during an interview Thursday, Dr. Fauci responded in part: "I've chosen this life."
---
Dr. Fauci Security Concerns
Government officials have decided to give Dr. Anthony Fauci, a key member of President Donald Trump's coronavirus taskforce, a personal security detail amid growing concerns over the doctor's safety.
The move was first reported Wednesday by the Washington Post and has since been confirmed to other outlets.
According to sources in the Justice Department and the Department of Health and Human Services (HHS) who spoke to the Post, the concerns "include threats as well as unwelcome communications from fervent admirers."
While the Post reported that the "exact nature of the threats" were not clear, sources told the newspaper that HHS Secretary Alex Azar had "recently grew concerned about Fauci's safety as his profile rose and he endured more vitriolic criticism online."
Conspiracy Theories and Smear Campaign
Dr. Fauci has been the target of right-wing smear campaigns and conspiracy theories. According to reports, the conspiracies center around the idea that he is part of a "deep-state" plot to undermine Trump, stemming from the fact that Dr. Fauci has been known to correct or clarify statements the president has made.
While some of these conspiracies have been connected to the doctor for several weeks now, many point to a press conference on March 20 as a specific instance that caused them to gain traction.
During the conference, Trump referred to the State Department the "Deep State Department," and Dr. Fauci, standing behind him, put his hand over his eyes.
Fauci later claimed he just had a lozenge stuck in his throat, but the incident became fuel for right-wing conspiracy theorists, who claimed that it was evidence Dr. Fauci was trying to undermine Trump.
"On Twitter and Facebook, a post that falsely claimed he was part of a secret cabal who opposed Mr. Trump was soon shared thousands of times, reaching roughly 1.5 million people," the New York Times reported.
After that, the online attacks grew as more prominent right-wing pundits and blogs began to spread them.
Conservative platforms including as the Gateway Pundit and the American Thinker shared an email Dr. Fauci sent in 2013 that had been published by WikiLeaks, where Fauci praised Hillary Clinton's "stamina and capability" during her testimony during the Bengazhi hearings.
The American Thinker ran that story with the headline: "Anthony Fauci, the NIH's face of the coronavirus, is a Deep-State Hillary Clinton–loving stooge."
Those emails were also shared by Bill Mitchell, a far-right podcast host with more than half a million followers.
"Is Fauci a Hillary plant? Think about this," he wrote on Twitter. "Trump makes a hopeful statement on #hydrochloroquine and Fauci immediately runs to #CNN, Trump's most hated #FakeNews outlet to contradict him? That is EXACTLY what a Hillary plant would do."
Mitchell and others have also accused Fauci of destroying the economy. That point was echoed in another article by the American Thinker, which was retweeted by Fox News Host Laura Ingraham to her 3.2 million followers.
These conspiracies have since been spread on most social media platforms.
"On YouTube, conspiracy-theory videos about Dr. Fauci have racked up hundreds of thousands of views in the past week," the New York Times wrote. "In private Facebook groups, posts disparaging him have also been shared hundreds of times and liked by thousands of people."
Buzzfeed News also reported that the conspiracy theories involving Dr. Fauci had been shared on 4chan, where "anonymous users have posted dozens of huge threads about Fauci, implying he's part of a global pedophile ring after surfacing a photo of him and singer Elton John, claiming Trump has secretly fired him, and accusing him of being part of a global Jewish cabal."
Response
Trump, however, has tried to tamp down accusations that there are tensions between him and Fauci. In fact, in the last few days, he has taken up more of the doctor's recommendations regarding social distancing and other concerns.
When asked about the security detail during a press briefing Wednesday, Dr. Fauci did not comment, but Trump interjected, "He doesn't need security, everybody loves him."
During an interview Thursday morning on NBC, Dr. Fauci was asked if he felt threatened.
"I've chosen this life. I mean I know what it is," he responded. "There are things about it that are sometimes disturbing. But you just focus on the job you have to do, and just put all that stuff aside and try as best as possible not to pay attention to it, and just forge ahead."
Politicians and Celebrities Push for Changes to Improve Vote by Mail Access
Nancy Pelosi is pushing for funding to expand voting by mail as the coronavirus leaves people trapped at home, unable to go to polling locations. This has come with some pushback from several including the President, but Pelosi and others feel this is how voting should be done going forward.
Celebrities like Jennifer Lawrence, Khloe Kardashian, Sia, and more are also joining a campaign to encourage others to vote by mail.
In the several states that do not allow all voters to cast ballots in the mail, these stars are telling citizens to contact representatives to make this method more accessible.
In addition to voting by mail, some election officials believe electronic voting could be an effective tool in the future.
---
Pelosi's Vote by Mail Plan
As the coronavirus postpones primary elections and keeps people at home, politicians and celebrities alike are calling for expanded access to voting by mail.
Speaker of the House Nancy Pelosi told reporters on Wednesday that she is seeking between $2 billion and $4 billion in funding for voting by mail in the next stimulus package.
She is also looking to increase funding for the post office. Pelosi initially announced her intentions to expand voting by mail on Tuesday during an interview on Morning Joe.
"The integrity of the election system is central to our democracy," she said. "I don't know how anyone could oppose our enabling the states to have vote by mail."
The Speaker has faced opposition, though. Some fear that this could lead to lower-income voters who tend to move a lot not having an easy way to vote. President Donald Trump has also expressed issues with stretching voting options. On Monday, he claimed Republicans would never get elected if voting by mail increased.
Pelosi, however, does not believe the President's claims.
"I think that's necessary for our country to have a Republican party and I feel sad that the President does not have confidence that his party can not convince the American people about a path to go forward," she said on Morning Joe.
Celebrities Speak Up
On top of Pelosi's efforts, Sen. Amy Klobuchar and Sen. Ron Wyden are working on legislation that will allow more voters to vote early and by mail. Politicians are also not the only ones advocating for voting by mail. Celebrities have partnered up with Represent Us to start a #VoteAtHome campaign. Represent Us is an organization that brings people from across the political spectrum to do a number of things, including fighting political corruption and bribery, and improving our election system.
Stars like Khloe Kardashian, Sia and Sarah Silverman have all posted to their social media channels with #VoteAtHome, encouraging their followers to apply for absentee ballots so they can vote safely while in lockdowns.
Several states, however, do not allow people to vote from home. Right now, only 34 states will allow voters to vote absentee without any excuse come November. A handful of states are allowing extended vote-by-mail measures due to the coronavirus, but it is unclear if this will apply to November's presidential election. There are 12 states that do not grant absentee ballots without an excuse and changing rules in those states could prove to be difficult.
Because of this, the stars who partnered with Represent Us are encouraging people to contact their representatives and demand that voting by mail be accessible to everyone. Actress Jennifer Lawrence made a video for the group encouraging those watching to speak up.
"A bill in congress and your Secretary of State can fix this right now," the Academy Award winner said about voting by mail restrictions. "So go to Represent.Us/VoteAtHome to find out how you can call your representatives in support of #VoteAtHome. This is extremely important. It's our elections we're talking about, so please help spread the word."
Voting Online
Voting by mail is not the only solution some see for voting in the age of coronavirus. Two election officials wrote a piece for TechCrunch in support of electronic voting. While the method might seem new and flashy, 23 states and D.C. already let some voters cast ballots via email, while five more allow some to do so via a web portal.
Amelia Powers-Gardner and Chris Walker, the officials who wrote the piece, believe there have always been good reasons to move to online voting.
"Traditional voting methods simply don't work for those living abroad, deployed in the military or those with disabilities," they wrote. "As election officials, it's our duty to stand up for the constitutional rights of our citizens."
With the outbreak right now, though, the two believe this could be the time to start taking the subject seriously.
"Expanding voter participation by ensuring ballot access for all citizens is paramount to protecting our democracy, Powers-Gardner and Walker said.
"In the 21st century, that will necessarily include electronic methods, particularly as we face challenges with voters abroad and contemplate emerging challenges at home like COVID-19, where large public gatherings — and long lines — spark new threats to consider."
It goes without saying that electronic voting comes with a great number of security concerns. Still, Powers-Gardner and Walker think that with the developments of new technologies, it is possible.
The two cited an instance in Utah where the state's oldest voter, at the age of 106, was able to vote from an app after she broke her ankle and could not hold a pen steadily. Pilots around the country are also showing progress and allowing for audits to ensure accurate results.
See what others are saying: (CNBC) (Axios) (The Wrap)
Trump Announces Ramped Up Counternarcotics Operations During Coronavirus Briefing
At the top of Wednesday's coronavirus press briefing, President Trump announced plans to double U.S military resources in the Eastern Pacific Ocean and the Caribbean Sea to ramp up efforts against drug cartels.
The operation is also viewed as part of increased pushes to add strain on Venezuela's leader Nicolás Maduro, who the U.S does not recognize as the country's legitimate president.
CNN and MSNBC cut away from the briefing during the announcement after considering it off-topic, with some reporters criticizing Trump for abusing the pandemic briefings for other political measures.
---
Announcement
President Donald Trump announced Wednesday that the U.S. is enhancing its focus on drug cartels and counternarcotics operations in an unusual start to the White House's daily coronavirus press briefings.
"As governments and nations focus on the coronavirus, there's a growing threat that cartels, criminals, terrorists, and other malign actors will try to exploit this situation for their own gain, and we must not let that happen. We will never let that happen," the President said.
Secretary of Defense Mark Esper said the U.S. was doubling military resources in the Eastern Pacific Ocean and the Caribbean Sea to combat the flow of illicit drugs.
"Included in the force package are Navy destroyers and combat ships, Coast Guard cutters, P-8 patrol aircraft and elements of an Army Security Force Assistance Brigade," Esper added.
President Trump explained that the U.S. Southern Command will increase surveillance, disruption and seizures of drug shipments, and provide other support for eradication efforts. He also said the mission would be supported by 22 partner nations.
Pressure on Venezuela
The timing of the announcement came as a bit of a surprise since the coronavirus briefings are usually dedicated to the pandemic response efforts, but officials drew a link between the spreading virus and the new military operation.
Esper said criminal organizations are trying to capitalize on the fact that governments are distracted by the outbreak. He suggested that deploying the military vessels and ramping up pressure on cartels is also meant to put added strain on Venezuela's embattled leader Nicolás Maduro.
The United States and dozens of other countries recognize opposition leader Juan Guaido as Venezuela's legitimate president after considering Maduro's 2018 re-election a sham. Still, Maduro has remained in power, backed by Venezuela's military as well as Russia, China, and Cuba.
"Corrupt actors, like the illegitimate Maduro regime in Venezuela, rely on the profits derived from the sale of narcotics to maintain their oppressive hold on power," Esper said. "The Venezuelan people continue to suffer tremendously due to Maduro's criminal control over the country."
But experts say the enhanced mission has been months in the making as the U.S. increases efforts to oust Maduro. Last week, the U.S. indicted him on charges including drug trafficking while offering a $15 million reward for his arrest and conviction. And on Tuesday, the Trump administration even offered to begin lifting sanctions on the country if the opposition and members of Maduro's Socialist Party form an interim government without him.
After President Trump announced his new anti-drug efforts, Jorge Rodriguez, Venezuela's information minister, said the operation was an attempt to divert attention from the U.S. government's "erratic handling of the coronavirus crisis." However, he added, "if it is a serious effort to stop drug trafficking, we are willing to collaborate."
Networks Turn Away During Announcement
According to Deadline, CNN and MSNBC each turned their broadcasts away as Trump made the announcement. It was reported that the networks found it off-topic, especially as Trump began to talk about the construction of the wall along the southern border.
CNN's John King seemed annoyed by the timing of the announcement, accusing Trump of abusing the briefings for other measures during a time when American's are learning that 200,000 could die from the virus.
"When you are an incumbent president, to bring that into a briefing in the middle of a pandemic, the day after the incredibly sobering news the administration rightfully delivered to the American people yesterday, is shameless and it's political."
"The president has other opportunities to do this. There are 24 hours in a day. He has all the buildings of the government still at his disposal," he continued.
MSNBC's Chuck Todd shared similar criticism, saying "If President Trump had important coronavirus news to tell us, it must not have trumped this."
Both networks eventually returned to the briefing once the focus shifted solely to the pandemic, however, each broke away again before it ended.
Some networks and journalists have been debating in recent weeks whether or not they should be airing the briefings live. They argue that at times, the President has used rhetoric seen in his campaign rallies and often dispells inaccurate information that is impossible to fact check in real-time.
On the other side, some have said cutting briefings amounts to censorship. The networks have already faced backlash from White House officials and the Republican National Comittee for previous times they have cut away.