The Victims of the Gilroy Garlic Festival Shooting
A gunman opened fire at a garlic festival in Gilroy, California, killing three and injuring at least 12 others.
Police killed the gunman within a minute and are still investigating a motive.
The victims have since been identified and include two children.
---
Festival Shooting
A shooting at the Gilroy Garlic Festival in California left three victims dead on Sunday evening, including two children.
The festival was winding down when a gunman moved past a nearby creek and cut through a fence, bypassing security at the festival's entrance. At around 5:40 pm, the suspect began firing at guests.
At least 12 other attendees were injured in the attack that took place about 30 miles outside of San Jose. Within a minute, police responded and killed the shooter. Gilroy Police Chief Scot Smithee said Monday that three officers managed to shoot the gunman.
He added that the incident would have been more deadly had officers not responded so quickly.
The Victims
The Santa Clara County Medical Examiner's office identified the victims as 6-year-old Stephen Romero of San Jose, 13-year-old Keyla Salazar of San Jose, and 25-year-old Trevor Irby from Romulus, New York.
Stephen, who turned 6-years-old just last month, died at St. Louise Regional Hospital hours after he was shot in the back. He had attended the festival with his mother and grandmother. They were also shot in the attack, but survived after medical treatment.
His uncle, Noe Romero, described Stephen as an outgoing and loving child in an interview with the San Francisco Chronical. The boy's uncle even nicknamed him "El Romancito," for his button-down shirts, polished manners, and love of sultry R&B ballads by his favorite artist, The Weeknd, according to the paper.
"He wouldn't leave the house unless he had cologne on," his uncle added.
Alberto Romero, the boy's father. told NBC Bay Area, "My son had his whole life to live and he was only 6."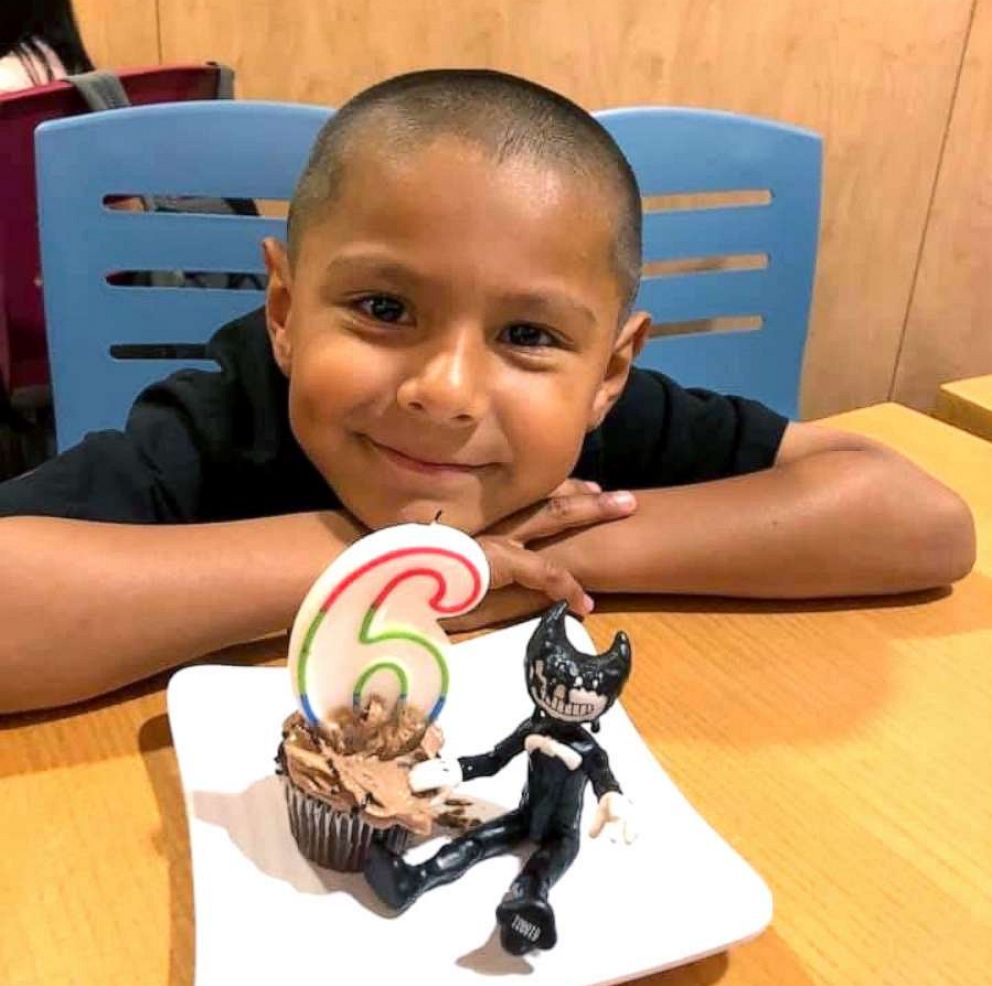 Keyla Salazar would have turned 14-years-old on August 4 and was set to start ninth-grade this fall. She was shot in the chest while trying to flee the scene with family members.
Her aunt, Katiuska Pimentel, told Mercury News on Monday that her niece was a compassionate and loving young girl.
"She wanted to build her own YouTube channel and her dream was to draw animations for video games and movies," Pimentel said. "It's a shock for all of her family. We cant believe it, that it's happening."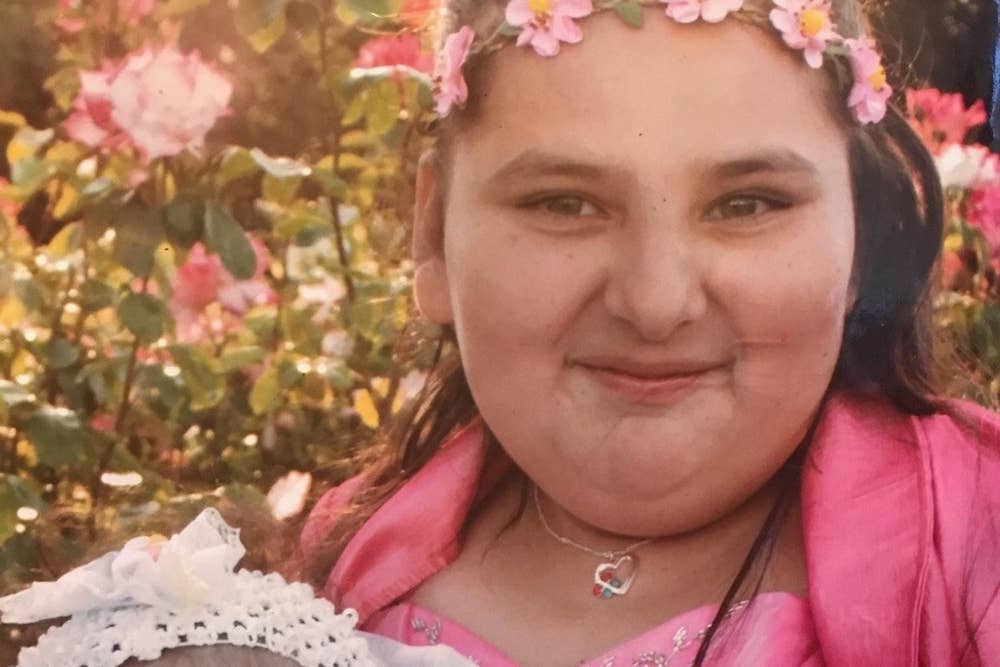 Trevor Irby was a 2017 graduate from Keuka College in New York who attended the festival with his girlfriend. Irby had recently moved to Santa Cruz with his girlfriend and was working as a medical assistant at a nursing home.
"Trevor was a brother, a son, a grandson, a boyfriend, a best friend and a bright light to all who knew him," a GoFundMe page set up by his friends reads.
"Trevor was an excellent pillar of the Keuka College & Romulus communities and a kind & positive soul. Trevor will forever live on in the memory of his loved ones."
Hundreds of people attended a vigil at City Hall in Gilroy on Monday to honor the victims. GoFundMe pages have also been created to raise funds for their families and funeral costs.
Motive
The 19-year-old male responsible for the shooting was indentified as a resident of the town.
FBI Agent in Charge Craig Fair said investigators were working to determine a motive for the attack, are exploring any ideological leanings, and are working to learn whether the attacker was affiliated with any group.
Several news sites have been pointing to social media posts allegedly written by the shooter, which include references to a 1890s racist manifesto popular with neo-Nazis.
However, officials say that the targets appeared to have been shot at random, but added that they are still in the early stages of their investigation.
Editor's Note: At Rogue Rocket, we make it a point to not include the names and pictures of mass murders or suspected mass murderers who may have been seeking attention or infamy. Therefore, we will not be linking to other sources, as they may contain these details. Instead, we will be linking to the GoFundMe pages of the victims.
Florida Shootout Involving Hijacked UPS Truck Ends With 4 Dead
Two armed robbers hijacked a UPS truck and held the driver hostage in an attempt to escape police on Thursday.
The police chase ended with a shootout that left both suspects, the UPS driver, and another civilian dead.
Many are condemning the police officers for their actions and blaming them for the death of the innocent victims.
---
Armed Robbery Leads to Shootout
Two suspects and two civilians were killed in gunfire on Thursday after an armed robbery attempt led to a violent shootout.
The suspects, identified as Lamar Alexander and Ronnie Jerome Hill, held up a jewelry store in Coral Gables, Florida yesterday afternoon. Gunfire was exchanged between the thieves and a store employee, and police arrived shortly after.
One female store employee was injured and taken to Jackson Memorial Hospital, NBC Miami reported. 
The suspects escaped in a van but ditched their getaway vehicle about a mile away from the jewelry store. They then hijacked a UPS truck, holding the driver hostage at gunpoint, local authorities said at a press conference Thursday night.
Police chased the robbers across two counties. Approximately an hour after the UPS driver was abducted, the pursuit ended with a shootout at a crowded intersection in Miramar. A total of 19 officers from five different agencies were firing at the UPS truck.
Videos from the deadly exchange have been posted on Twitter, showing police officers crouching behind civilian vehicles in standstill traffic as they shot at the truck. The gunfire is thundering and consistent.
The two suspects were fatally shot in the crossfire. The UPS driver was also killed, as well as another innocent bystander sitting in her car.
When George Piro, the special agent who heads the FBI's Miami Field Office, was asked if it's possible that the civilians were killed by bullets fired by police officers, he remained vague. 
"As I mentioned earlier, it is very very early on in the investigation and it would be completely inappropriate to discuss that," Piro said. "We have just began to process the crime scene. As you can imagine this is going to be a very complicated crime scene."
Innocent Victims
The UPS driver has been identified by his family as Frank Ordoñez, a 27-year-old father of two young girls. According to his sister, Sara Ordoñez, he had just been promoted at work for the holiday season.
"He was excited because he was saving up to buy an apartment, a home," Sara Ordoñez told the New York Times. "We didn't have it so easy, so he wanted to give the best for his daughters. Everything he would do was for his daughters."
A GoFundMe has been created for Ordoñez's family.
UPS released a statement on their official Twitter page addressing the loss of their employee.
"We are deeply saddened to learn a UPS service provider was a victim of this senseless act of violence," it said.
The second slain civilian has not yet been publicly identified.
Criticism of Police Action
An interview with Joe Merino, Frank Ordoñez's stepfather, revealed that he blames the death of his son on the police's "negligence" and "disregard for life for a victim."
"We've all seen hostage situations where local police surround the house, SWAT comes in, there's a negotiator… and everyone walks away alive," Merino said. "They didn't give Frank that opportunity." 
Many others condemned the decisions made by law enforcement, calling for the officers to be held responsible for the civilian deaths.
Nearly 700,000 People to Lose Food Stamp Aid Under New Policy
A new rule was finalized on Wednesday that tightens work restrictions for the federal food stamp program.
The U.S. Department of Agriculture estimates that 688,000 people will be cut from the program when the rule takes effect next year.
Those in favor of the change argue that it will push unemployed individuals to find jobs, while critics say it will hurt them more than it will help them.
---
New Rule
Trump administration finalized a new rule that could remove almost 700,000 people from the federal food stamp program. The rule, announced in a press release on Wednesday, creates stricter work requirements for the Supplemental Nutrition Assistance Program, or SNAP.
"The U.S. Department of Agriculture's (USDA) final rule promotes work for able-bodied adults between the ages of 18 and 49 without dependents," the press release said.
Under current regulations, this demographic can receive three months of SNAP benefits throughout a three year period, unless they work or undergo professional training for at least 20 hours a week.
States have had the ability to waive this time limit to account for economic turbulence, and counties with unemployment rates as low as 2.5% were eligible for these remissions. The new rule will make 6% the minimum unemployment rate to qualify for these waivers, according to the Washington Post.
It will take effect on April 1, 2020.
Impact on Americans
While the USDA originally estimated that up to 750,000 people would be cut from SNAP with this change, now they have adjusted that number to 688,000.
The finalized regulation is the first of three proposed measures to limit access to the federal food stamp program. A new study by the Urban Institute found that if the other two rules are approved, nearly 4 million people would lose access to food benefits.
After the new rule was proposed in February, there was an abundance of public comments imploring the administration not to go through with it.
But the USDA was not swayed and held strong in their argument that SNAP should be a form of temporary assistance instead of a long-term lifestyle.
"Government can be a powerful force for good, but government dependency has never been the American dream," said Sonny Perdue, Secretary of Agriculture. "We need to encourage people by giving them a helping hand but not allowing it to become an indefinitely giving hand."
Those who support the rule are optimistic that it will push unemployed individuals to find jobs.
"The changes reflect the belief that more Americans can enter and reenter the workforce," Brandon Lipps, the USDA's Deputy Under Secretary, told the Washington Post. "So they can know the dignity of work."
Critics of the change were extremely disappointed upon the news of the rule's finalization, deeming it a step in the wrong direction.
"The Trump administration is driving the vulnerable into hunger just as the Christmas season approaches," Senator Chuck Schumer, the Democratic leader, said on the floor Wednesday. "It is heartless. It is cruel. It exposes a deep and shameful cruelness and hypocrisy in this administration."
Rep. Marcia L. Fudge, chairwoman of the House Agriculture Committee's subcommittee on nutrition, released a press statement on Wednesday after hearing the news.
"The Administration refuses to take an honest look at the people they are targeting with this rule and what challenges they face that contribute to their hunger…" she said. "…Instead of considering hungry individuals and their unique struggles and needs, the Department has chosen to paint them with the broadest brush, demonizing them as lazy and undeserving."
Melania Trump Blasts Law Professor for Dropping Son's Name in Impeachment Testimony Joke
Stanford law professor Pamela Karlan made a joke referencing President Donald Trump's son in her impeachment hearing testimony on Wednesday.
Melania Trump criticized Karlan on Twitter for bringing her child into a political matter.
Some condemned Karlan while others thought her wordplay was harmless.
Many Twitter users called the FLOTUS hypocritical for defending her child but staying silent on her husband's treatment of other minors, including teenage climate activist Greta Thunberg and migrant children experiencing inhumane treatment at the border.
---
Karlan's Joke
Pamela Karlan, a Stanford law professor, dropped a controversial joke while testifying in the ongoing impeachment hearing against President Donald Trump on Wednesday.
While explaining the difference between the POTUS and a king, she used a play on words with the name of his teenage son, Barron.
"The constitution says there can be no titles of nobility," Karlan said. "So while the president can name his son Barron, he can't make him a baron."
Karlan's joke received a scattering of laughter around the room, including a chuckle from Rep. Sheila Jackson Lee, who posed the question of how the president compares to royalty.
Melania Trump took to Twitter to defend her son, condemning Karlan's name-dropping comment.
"A minor child deserves privacy and should be kept out of politics," the first lady wrote. "Pamela Karlan, you should be ashamed of your very angry and obviously biased public pandering, and using a child to do it."
Further Backlash
Karlan was put on blast by other prominent figures for her mention of the president's son. Vice President Mike Pence called her joke a "new low."
Rep. Matt Gaetz, a Republican from Florida who strongly supports the president, chastised her directly on the floor Wednesday.
"Let me also suggest that when you invoke the President's son's name here, when you try to make a little joke out of referencing Barron Trump, that does not lend credibility to your argument," he said. "It makes you look mean."
The Trump campaign released an official statement on the topic.
"Only in the mind of crazed liberals is it funny to drag a 13-year-old into the impeachment nonsense," National Press Secretary Kayleigh McEnany said.
Karlan's Apology
Later in the day, Prof. Karlan apologized for her remarks, but not without mentioning that she wishes Donald Trump would also admit to his faults.
"I want to apologize for what I said earlier about the president's son. It was wrong of me to do that," she said during her testimony. "I wish the president would apologize obviously for the things that he's done that's wrong, but I do regret having said that."
Defense of the Professor
While some were outraged by Karlan's play on words, others spoke up to defend her, deeming the joke harmless.
It was NOT the minor child she was referencing.
It was INSTEAD the father's delusions of royal grandeur in his naming of the child—the monarchical mindset & legacy the Framers were establishing specific guardrails against.

Barron you're not the issue. Your dad's the issue.

— Linda Kemp (@LindaLarsonKemp) December 5, 2019
Some Twitter users criticized the FLOTUS for being quick to defend her own son but staying silent on her husband's treatment of other minors, including teenage climate activist Greta Thunberg and migrant children experience inhumane treatment at the border.
Your husband attacked a 16 year old climate activist for her views on climate change. Your husband separates children from their parents at the border and locks them in cages. #BeBestMyAss #shutupmelania

— PitStainPeter (@PitStainPeter) December 5, 2019
Hey @FLOTUS nothing negative was said about your son, I watched every minute. If you are so concerned with minor children then why haven't you done anything about #KidsInCages! This rule applies to all kids everywhere not just your son!

— FloridaDem (@MarilouGeorge) December 5, 2019
See what others are saying: (CNN) (NBC) (Newsweek)