The Victims of the Gilroy Garlic Festival Shooting
A gunman opened fire at a garlic festival in Gilroy, California, killing three and injuring at least 12 others.
Police killed the gunman within a minute and are still investigating a motive.
The victims have since been identified and include two children.
---
Festival Shooting
A shooting at the Gilroy Garlic Festival in California left three victims dead on Sunday evening, including two children.
The festival was winding down when a gunman moved past a nearby creek and cut through a fence, bypassing security at the festival's entrance. At around 5:40 pm, the suspect began firing at guests.
At least 12 other attendees were injured in the attack that took place about 30 miles outside of San Jose. Within a minute, police responded and killed the shooter. Gilroy Police Chief Scot Smithee said Monday that three officers managed to shoot the gunman.
He added that the incident would have been more deadly had officers not responded so quickly.
The Victims
The Santa Clara County Medical Examiner's office identified the victims as 6-year-old Stephen Romero of San Jose, 13-year-old Keyla Salazar of San Jose, and 25-year-old Trevor Irby from Romulus, New York.
Stephen, who turned 6-years-old just last month, died at St. Louise Regional Hospital hours after he was shot in the back. He had attended the festival with his mother and grandmother. They were also shot in the attack, but survived after medical treatment.
His uncle, Noe Romero, described Stephen as an outgoing and loving child in an interview with the San Francisco Chronical. The boy's uncle even nicknamed him "El Romancito," for his button-down shirts, polished manners, and love of sultry R&B ballads by his favorite artist, The Weeknd, according to the paper.
"He wouldn't leave the house unless he had cologne on," his uncle added.
Alberto Romero, the boy's father. told NBC Bay Area, "My son had his whole life to live and he was only 6."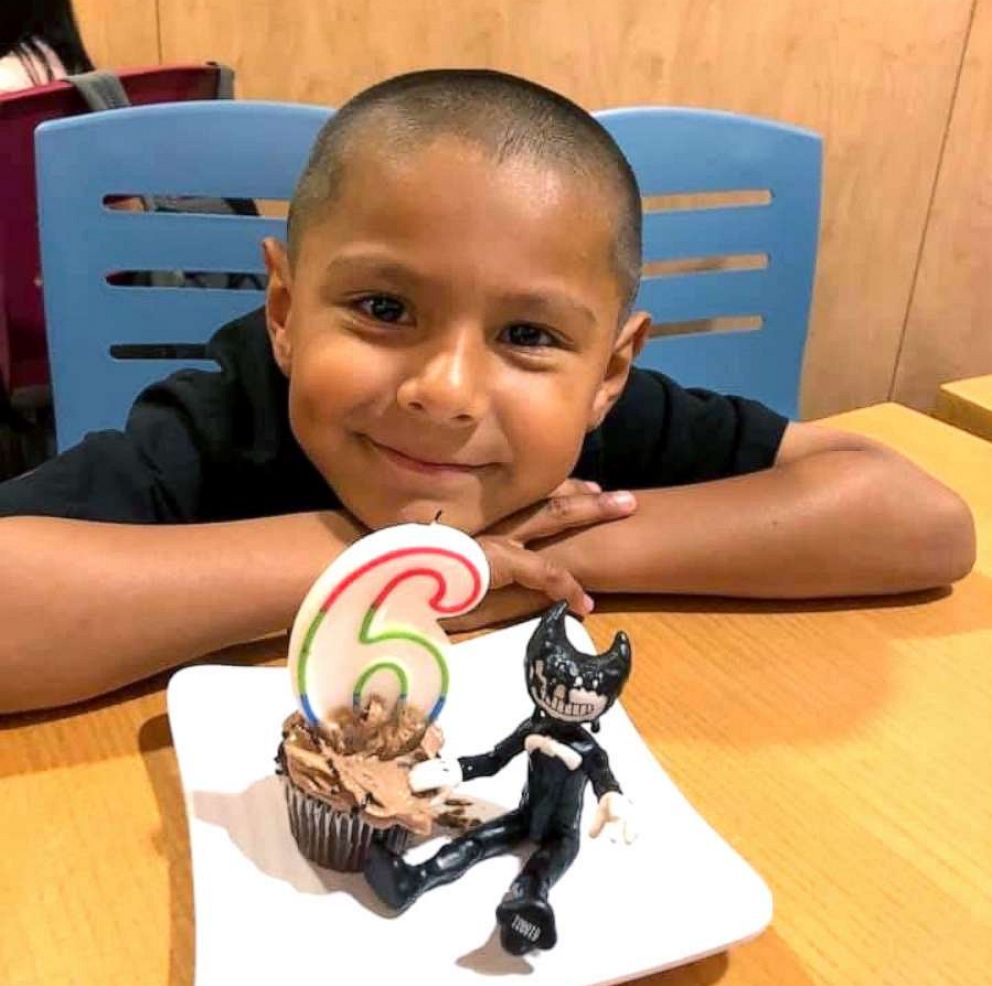 Keyla Salazar would have turned 14-years-old on August 4 and was set to start ninth-grade this fall. She was shot in the chest while trying to flee the scene with family members.
Her aunt, Katiuska Pimentel, told Mercury News on Monday that her niece was a compassionate and loving young girl.
"She wanted to build her own YouTube channel and her dream was to draw animations for video games and movies," Pimentel said. "It's a shock for all of her family. We cant believe it, that it's happening."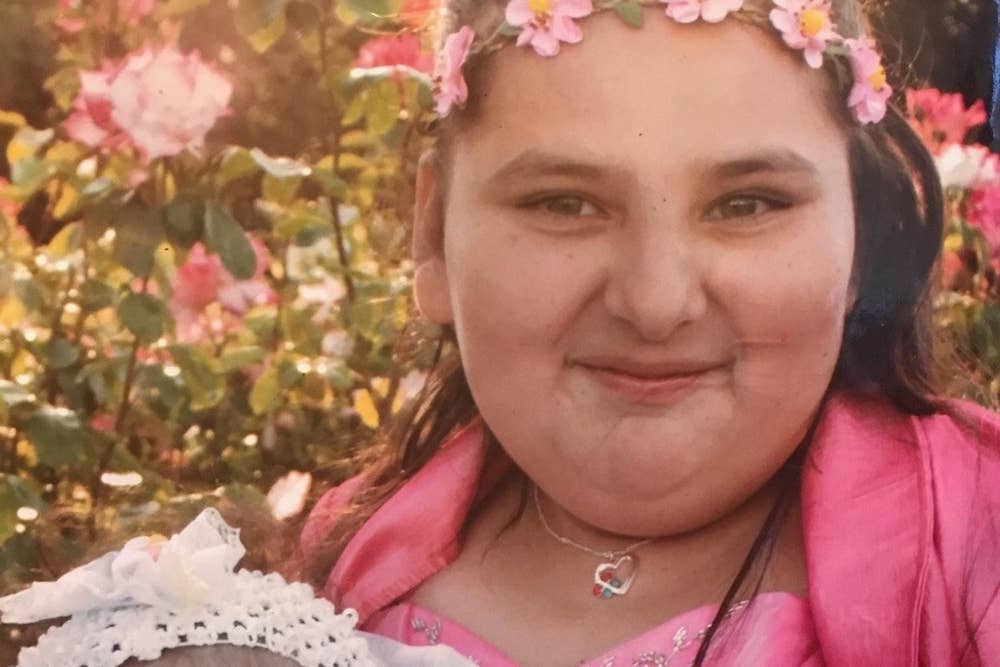 Trevor Irby was a 2017 graduate from Keuka College in New York who attended the festival with his girlfriend. Irby had recently moved to Santa Cruz with his girlfriend and was working as a medical assistant at a nursing home.
"Trevor was a brother, a son, a grandson, a boyfriend, a best friend and a bright light to all who knew him," a GoFundMe page set up by his friends reads.
"Trevor was an excellent pillar of the Keuka College & Romulus communities and a kind & positive soul. Trevor will forever live on in the memory of his loved ones."
Hundreds of people attended a vigil at City Hall in Gilroy on Monday to honor the victims. GoFundMe pages have also been created to raise funds for their families and funeral costs.
Motive
The 19-year-old male responsible for the shooting was indentified as a resident of the town.
FBI Agent in Charge Craig Fair said investigators were working to determine a motive for the attack, are exploring any ideological leanings, and are working to learn whether the attacker was affiliated with any group.
Several news sites have been pointing to social media posts allegedly written by the shooter, which include references to a 1890s racist manifesto popular with neo-Nazis.
However, officials say that the targets appeared to have been shot at random, but added that they are still in the early stages of their investigation.
Editor's Note: At Rogue Rocket, we make it a point to not include the names and pictures of mass murders or suspected mass murderers who may have been seeking attention or infamy. Therefore, we will not be linking to other sources, as they may contain these details. Instead, we will be linking to the GoFundMe pages of the victims.
Medical Workers Sign Letter Urging Spotify to Combat Misinformation, Citing Joe Rogan
The letter accused Spotify of "enabling its hosted media to damage public trust in scientific research."
---
Doctors and Medical Professionals Sign Letter to Spotify
A group of 270 doctors, scientists, and other medical workers signed an open letter to Spotify this week urging the audio platform to implement a misinformation policy, specifically citing false claims made on the "Joe Rogan Experience" podcast. 
Rogan has faced no shortage of backlash over the last year for promoting vaccine misinformation on his show, which airs exclusively on Spotify. Most recently, he invited Dr. Robert Malone on a Dec. 31 episode that has since been widely criticized by health experts.
Dr. Malone was banned from Twitter for promoting COVID-19 misinformation. According to the medical experts who signed the letter, he "used the JRE platform to further promote numerous baseless claims, including several falsehoods about COVID-19 vaccines and an unfounded theory that societal leaders have 'hypnotized' the public."
"Notably, Dr. Malone is one of two recent JRE guests who has compared pandemic policies to the Holocaust," the letter continued. "These actions are not only objectionable and offensive, but also medically and culturally dangerous."
Joe Rogan's History of COVID-19 Misinformation
Rogan sparked swift criticism himself in the spring of 2021 when he discouraged young people from taking the COVID-19 vaccine. He also falsely equated mRNA vaccines to "gene therapy" and incorrectly stated that vaccines cause super mutations of the virus. He took ivermectin after testing positive for the virus in September, despite the fact that the drug is not approved as a treatment for COVID.
"By allowing the propagation of false and societally harmful assertions, Spotify is enabling its hosted media to damage public trust in scientific research and sow doubt in the credibility of data-driven guidance offered by medical professionals," the doctors and medical workers wrote.
"We are calling on Spotify to take action against the mass-misinformation events which continue to occur on its platform," they continued. "With an estimated 11 million listeners per episode, JRE is the world's largest podcast and has tremendous influence. Though Spotify has a responsibility to mitigate the spread of misinformation on its platform, the company presently has no misinformation policy."
Rolling Stone was the first outlet to report on the letter from the medical professionals. Dr. Katrine Wallace, an epidemiologist at the University of Illinois Chicago, was among the signees. She told the magazine that Rogan is "a menace to public health."
"These are fringe ideas not backed in science, and having it on a huge platform makes it seem there are two sides to this issue," she said. "And there are really not."
Spotify had not responded to the letter as of Thursday.
Data Shows Omicron May be Peaking in the U.S.
In some cities that were first hit by the surge, new cases are starting to flatten and decline.
---
New Cases Flattening
After weeks of recording-breaking cases driven by the highly infectious omicron variant, public health officials say that new COVID infections seem to be slowing in the parts of the country that were hit the hardest earlier on.
Following a more than twentyfold rise in December, cases in New York City have flattened out in recent days.
New infections have even begun to fall slightly in some states, like Maryland and New Jersey. In Boston, the levels of COVID in wastewater — which has been a top indicator of case trends in the past — have dropped by nearly 40% since the first of the year.
Overall, federal data has shown a steep decline in COVID-related emergency room visits in the Northeast, and the rest of the country appears to be following a similar track.
Data from other countries signals the potential for a steep decline in cases following the swift and unprecedented surge.
According to figures from South Africa, where the variant was first detected, cases rose at an incredibly shocking rate for about a month but peaked quickly in mid-December. Since then, new infections have plummeted by around 70%.
In the U.K., which has typically been a map for how U.S. cases will trend, infections are also beginning to fall after peaking around New Year's and then flattening for about a week.
Concerns Remain
Despite these recent trends, experts say it is still too early to say if cases in the U.S. will decline as rapidly as they did in South Africa and the parts of the U.K. that were first hit.
While new infections may seem to be peaking in the cities that saw the first surges, caseloads continue to climb in most parts of the country. 
Meanwhile, hospitals are overwhelmed and health resources are still strained because of the high volume of cases hitting all at once.
COVID-Driven School Closures Top Record Highs, But Many Remain Open
While some districts have implemented protective measures, many teachers say they fall short.
---
Schools Respond to Omicron Surge
U.S. COVID cases, driven by the omicron variant, are continuously topping new record highs, posing difficult questions for schools resuming after winter break.
According to Burbio, a data firm that tracks school closures, at least 5,409 public schools canceled classes or moved to remote learning by the end of last week due to COVID — more than triple the number at the end of December.
That is still only a fraction of the nation's 130,000 schools, and many of the biggest school districts in the country are still insisting that students come into the classroom.
Los Angeles, which is home to the second-biggest district, is requiring that students at least test negative before they return to school this week.
In the biggest district of New York City, classes have already resumed following winter break. Although the city has said it will double random tests and send home more kits, students were not required to provide negative results.
Teachers Protest In-Person Learning
Teachers in other major districts have protested the local government's decisions to stay open.
One of the most closely watched battles is in Chicago, where students on Monday missed their fourth consecutive day of school due to a feud between the Chicago Teachers Union and Mayor Lori Lightfoot (D).
Last week, the union voted to return to remote learning in defiance of a city-wide order mandating they teach in-person, citing inadequate COVID-19 protections. Lightfoot claimed the conditions were fine and that students were safe, despite record surges, instead opting to cancel classes altogether while the fight plays out.
On Sunday, the union said it was "still far apart" from making any kind of agreement with public school officials after Lightfoot rejected their demands.
Lightfoot, for her part, has said she remains "hopeful" a deal could be reached, but she also stirred up the union by accusing teachers of staging an "illegal walkout" and claiming they "abandoned their posts and they abandoned kids and their families."
Meanwhile, teachers in other school districts have begun to emulate the tactics in Chicago.
On Friday, teachers in Oakland, California staged a "sick-out," promoting 12 schools serving thousands of students to close.